Table of technical data
| | |
| --- | --- |
| Type of drive | Direct drive HiTorc |
| Motor power | 2 x 247 kW |
| Speed range | 150 - 420 1/min |
| Rotor length | 2,500 mm |
| Rotor diameter | 640 mm |
| Weight | 22 to |
| Dimension (Length) | 2,960 mm |
| Dimension (Width) | 4,940 mm |
| Dimension (Height) | 2,300 mm |
| Remote access (VSC.connect) | Cloud connection of your machine |
Which model suits your needs?
Specification
VEZ 2500 TT
VEZ 2500 T
Type of drive
Direct drive HiTorc
Direct drive HiTorc
Motor power
2 x 247 kW
247 kW
Speed range
150 - 420 1/min
150 - 420 1/min
Rotor length
2,500 mm
2,500 mm
Rotor diameter
640 mm
640 mm
Weight
22 to
20 to
Rotor geometry
Cutting crowns 60 x 60 mm
W rotor: 288 pcs
Cutting crowns 60 x 60 mm
W rotor: 216 pcs
Dimension (Length)
2,960 mm
2,960 mm
Dimension (Width)
4,940 mm
4,300 mm
Dimension (Height)
2,300 mm
2,300 mm
VEZ 2500 TT - RDF shredder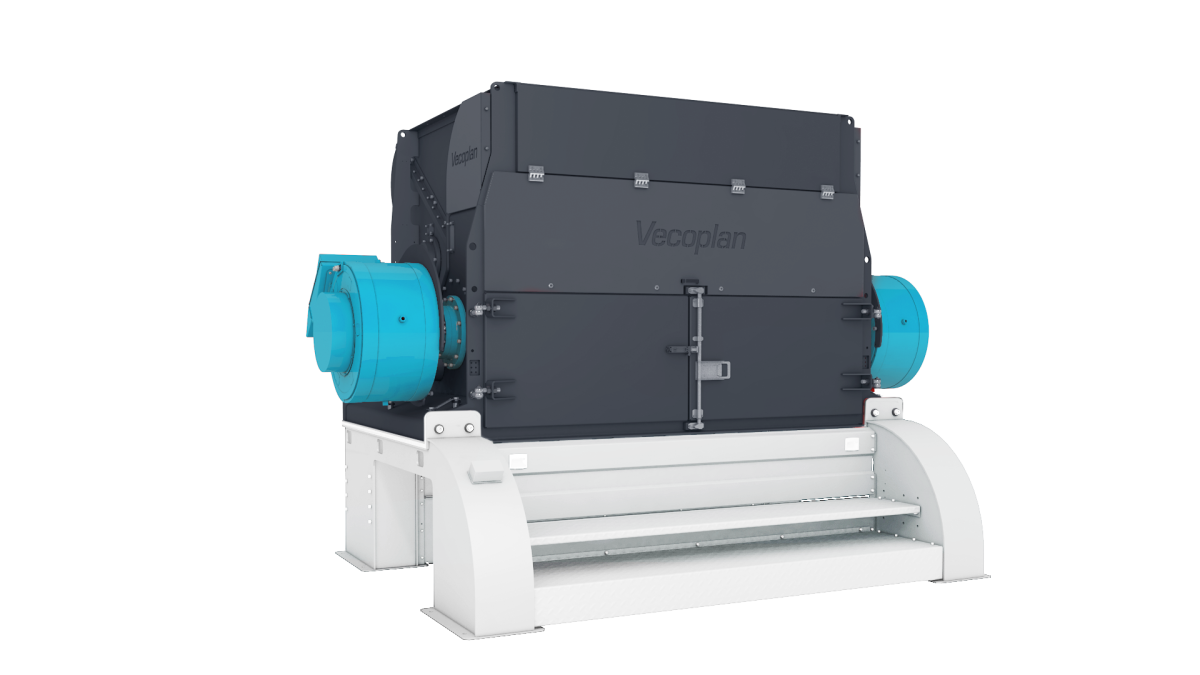 22 tonnes of pure shredding power
As a re shredder, the VEZ 2500 T/TT is tough. The machine housing is a thick-walled, ribbed construction with optimal functional machine geometry for powerful and trouble-free operation with a maximum service life. The high performance cutting unit consists of a large cylindrical solid steel rotor and two solid counter-knives with double the number of cuts per rotation for maximum throughput and a very homogeneous output grain. The HiTorc drive and the patented W-Rotor are systems developed by Vecoplan. We can therefore implement unique solutions for you in reprocessing alternative fuel, providing you with a clear competitive edge.
Product brochure-single-shaft shredder-RDF shredder-VEZ 2500-EN
DOWNLOAD