VKS – Chain conveyor with screw
Two proven systems have been combined for optimum removal after the shredding process
The solution for compact and space-saving removal of bulk materials. Specially developed for the disposal of of shredded materials in small spaces or for continuous material removal. The VKS series combines the effects of a screw chain conveyor with those of a chain conveyor, in a space-saving manner and usually with one drive. The series is available in trough widths of 300, 400 and 500 millimetres and with screw diameters of 180, 250 and 315 millimetres.
Advantages at a glance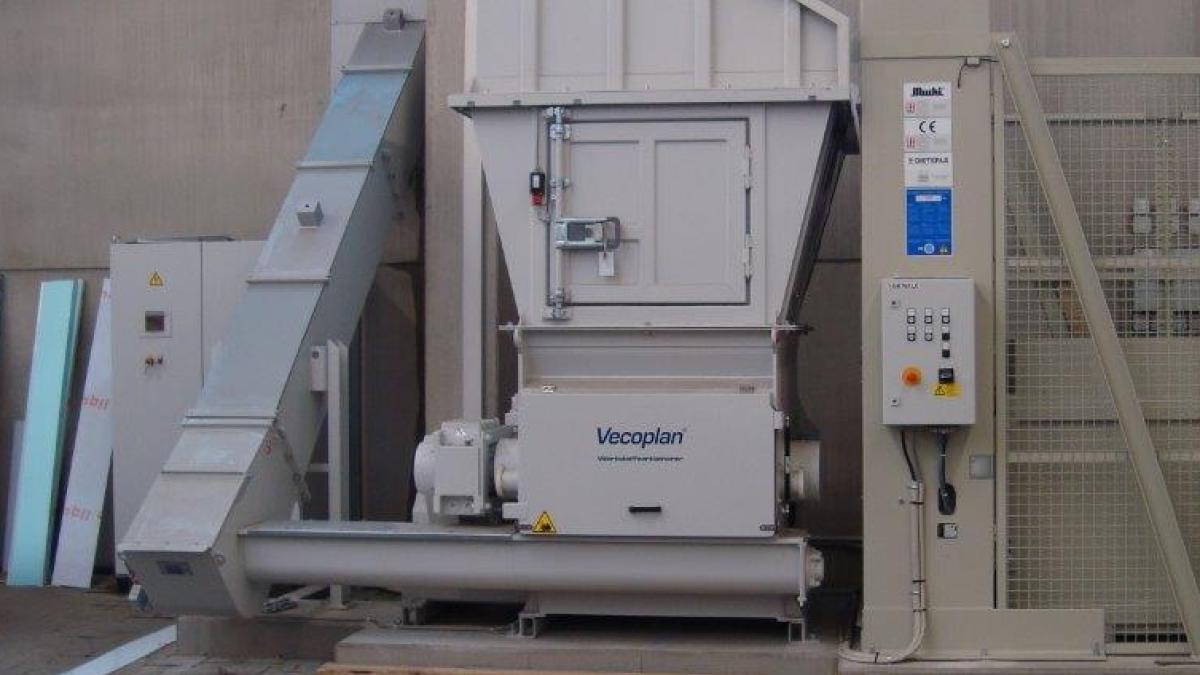 Compact system, worm and chain conveyors can be equipped with one drive

Can be used as a discharge conveyor for a wide variety of storage systems

Space-saving solution for the disposal of shredded materials
Product brochure - drag chain conveyor systems-VKF-EN
DOWNLOAD
Which model suits your needs?
| Specification | VKS 300 | VKS 400 | VKS 500 |
| --- | --- | --- | --- |
| Motor power | 1,1 - 2,2 kW | 1,1 - 5,5 kW | 1,1 - 5,5 kW |
| Weight | - | - | - |
| Rotor geometry | - | - | - |
| Conveying capacity volume | 3 m³/h | 8 m³/h | 15 m³/h |
| Total length | 60 m | 60 m | 60 m |
| Clear width | 286 mm | 400 mm | 500 mm |
| Maximum inclination | 70 ° | 70 ° | 70 ° |
Can be used for following material
Plastic - post-industrial
Plastic - Inhouse Recycling