VRF - Pipe conveyor
The Vecoplan pipe belt conveyor system enables clean and quiet transport over long distances
With the VRF series of pipe belt conveyors, we offer a transport system for almost all types of bulk materials.
In various designs and pipe diameters, materials such as substitute fuel from industrial waste or used tyres, biomass or even sawdust can be transported very efficiently and quietly. High availability is always at the centre of the solution.The special advantage: the conveyors are particularly good at bridging long distances and also cope with inclines without any problems. The use of an air cushion underneath the conveyor belt reduces the friction to a minimum and enables an extremely high conveying capacity with very low drive power.
Advantages at a glance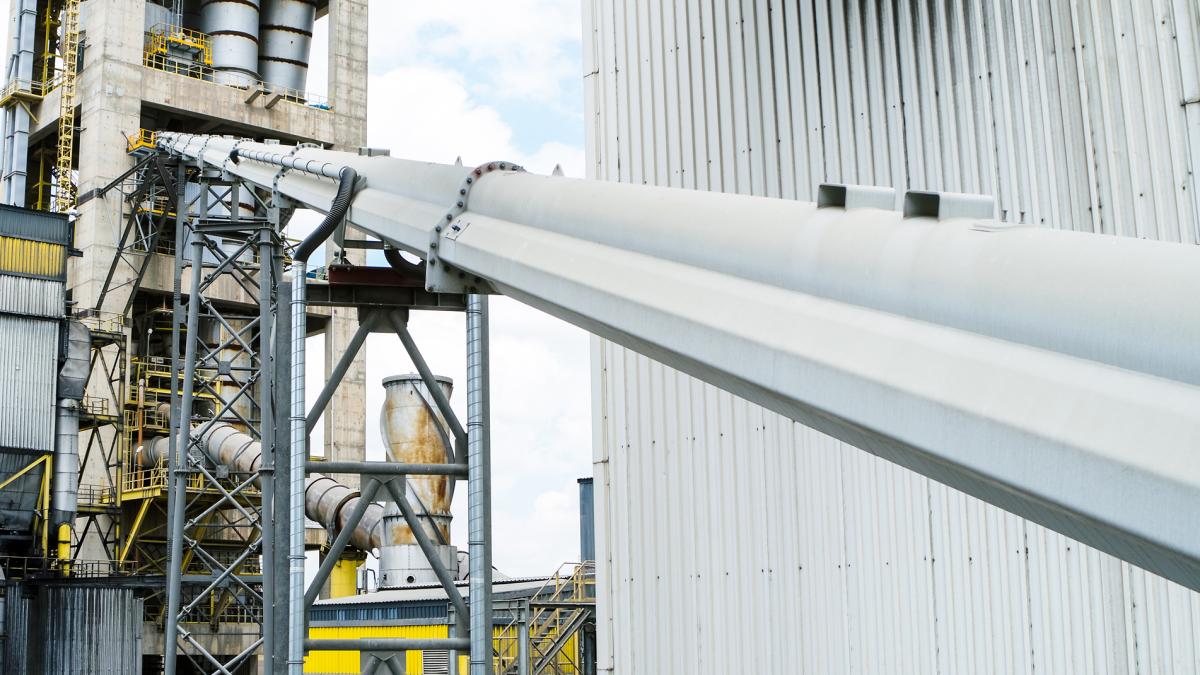 Developed for the efficient conveying of bulk materials over long distances
Conveying distances of more than 450 m in one operation are possible 
Support distances up to max. 75 m
Specific drive power approx. 1 kW/10 m (depending on material, conveying capacity and incline) 
Low-noise and low-dust conveying due to a belt run in a closed tube
Simple pre-assembly on the ground
No foot traffic concept required
Product brochure-pipe conveyor-VRF-EN
DOWNLOAD
Focus brochure-RDF-processing and materialhandling-EN
DOWNLOAD
Focus brochure-cement industry-EN
DOWNLOAD
Which model suits your needs?
| Specification | VRF 500 | VRF 800 | VRF 1000 |
| --- | --- | --- | --- |
| Type of drive | Electromechanical drives | Electromechanical drives | Electromechanical drives |
| Motor power | 7,5 - 60 kW | 9,2 - 60 kW | 11 - 60 kW |
| Weight | - | - | - |
| Rotor geometry | - | - | - |
| Conveying capacity volume | 360 m³/h | 720 m³/h | 1,260 m³/h |
| Conveying capacity weight | 75 to/h | - | - |
| Belt width | 500 mm | 800 mm | 1,000 mm |
| Clear width | 355 mm | 508 mm | 660 mm |
| Maximum inclination | 18 ° | 18 ° | 18 ° |
Can be used for following material
Domestic and industrial waste