VDZ - Combined shredder-granulator
Shredding and grinding in one machine
With our VDZ combined shredder & granulator, you can shred input material such as purgings and bulky components to the desired output particle size in two stages. The regranulate can then flow back into the production stream. The key feature here is that we have combined the pre-shredding and granulating steps in one compact machine. This eliminates the need for conveyors and other transport systems and will save up to 70% space in your plant. The connected load and power consumption are also lower than in two-stage shredding with a conveyor belt. You also have fewer interfaces.
VDZ - Combined shredder-granulator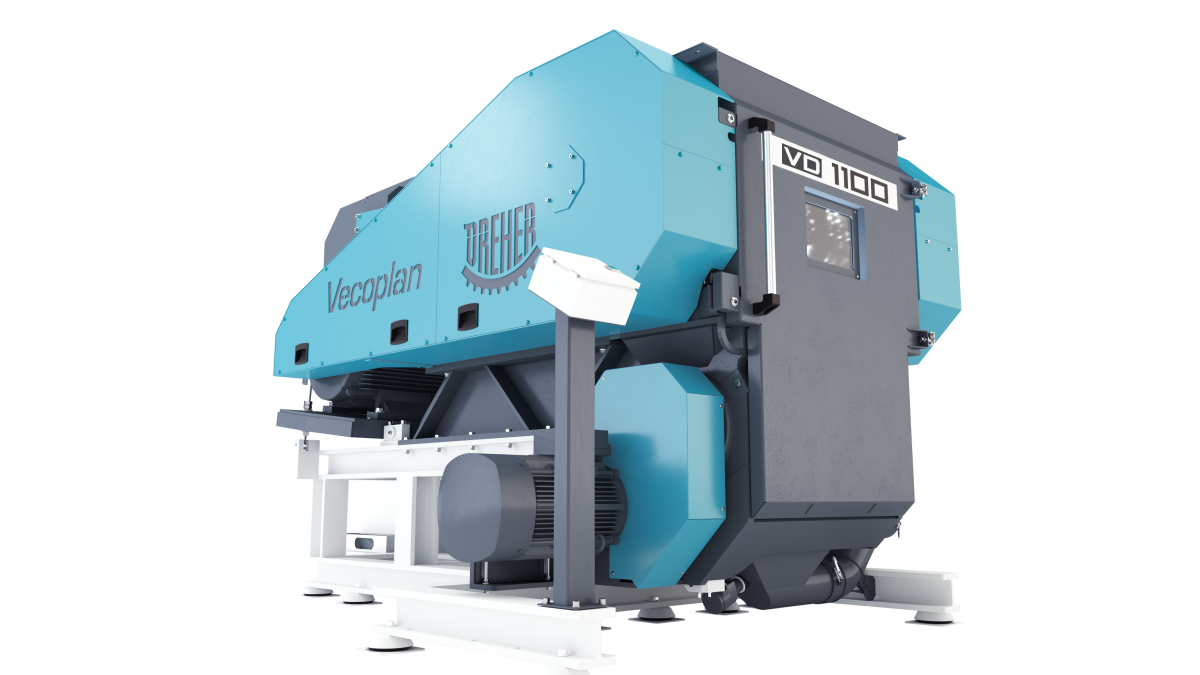 Compact and united – The well-proven combination of shredder and granulator
The newly developed machine has been jointly designed by the Tubes Aachen granulator specialists Heinrich Dreher GmbH & Co. KG and Vecoplan AG. The machine combines the expertise of two German machine and equipment engineers under one machine housing. The machine shreds the input material to the desired output grain size in two stages, ready for reuse in the production process. With this two-stage shredding solution, you can achieve a throughput rate of up to 1,500 kg/h.
The higlights of the new VDZ - Combined shredder-granulator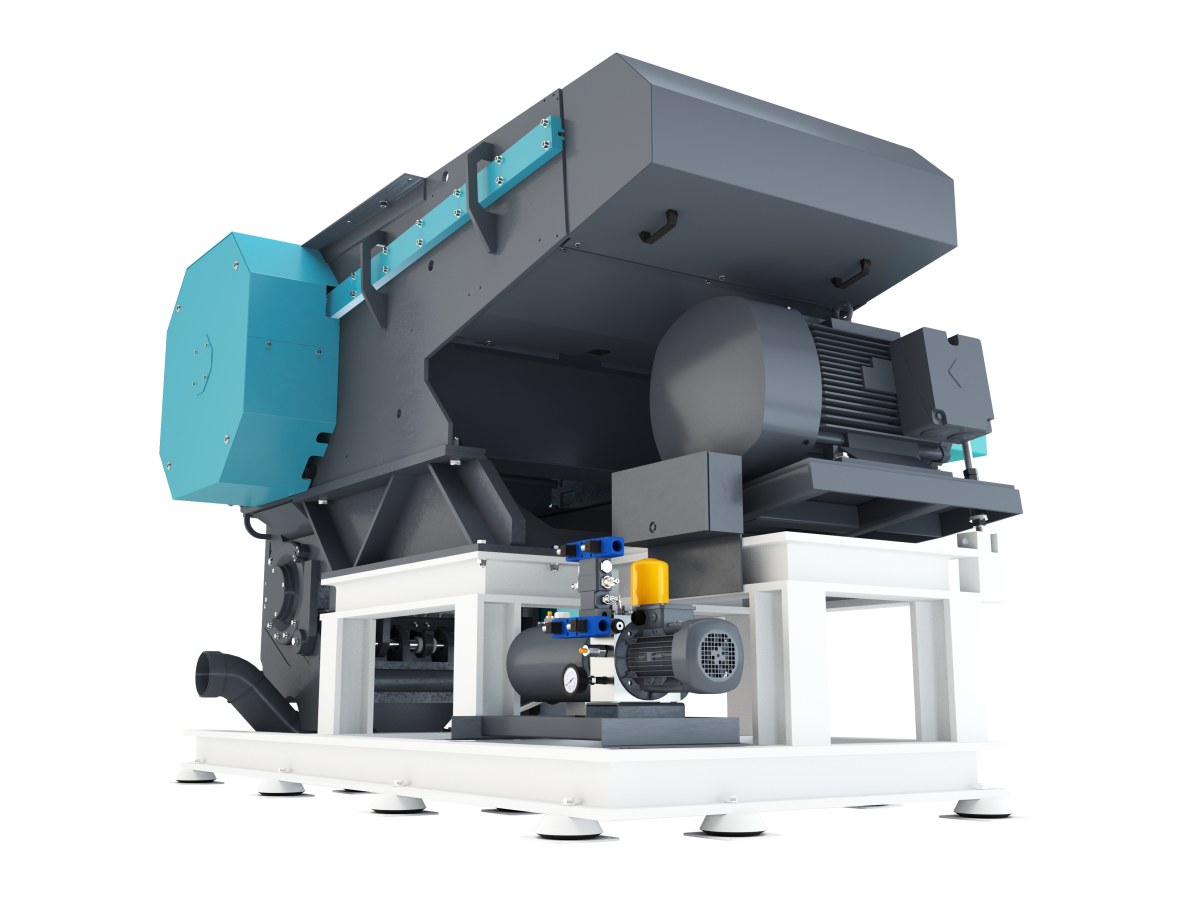 From bulk to granulate with a single machine
The VDZ 1100 combines cutting and shredding in just one machine. The direct combination of granulator and shredder eliminates the need for conveyor technology and also means lower connection and consumption costs. 
The machine housing is a thick-walled, ribbed steel construction. The machine base is an integral part of the machine. This reduces noise emissions and enables further simplified noise protection measures.
Your advantages at a glance
70 % space saving
25 % energy savings through ESC-Drive compared to electromechanical direct drive
Highest reliability and availability
Safety performance level D2
Lower connection and consumption costs
Features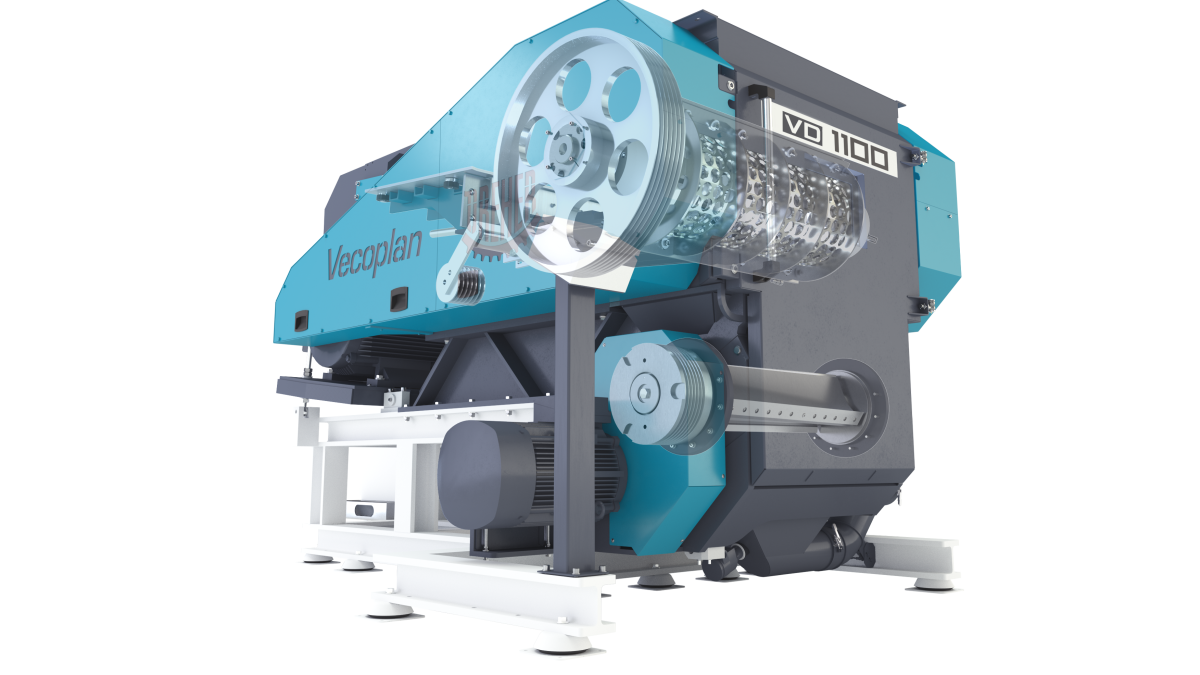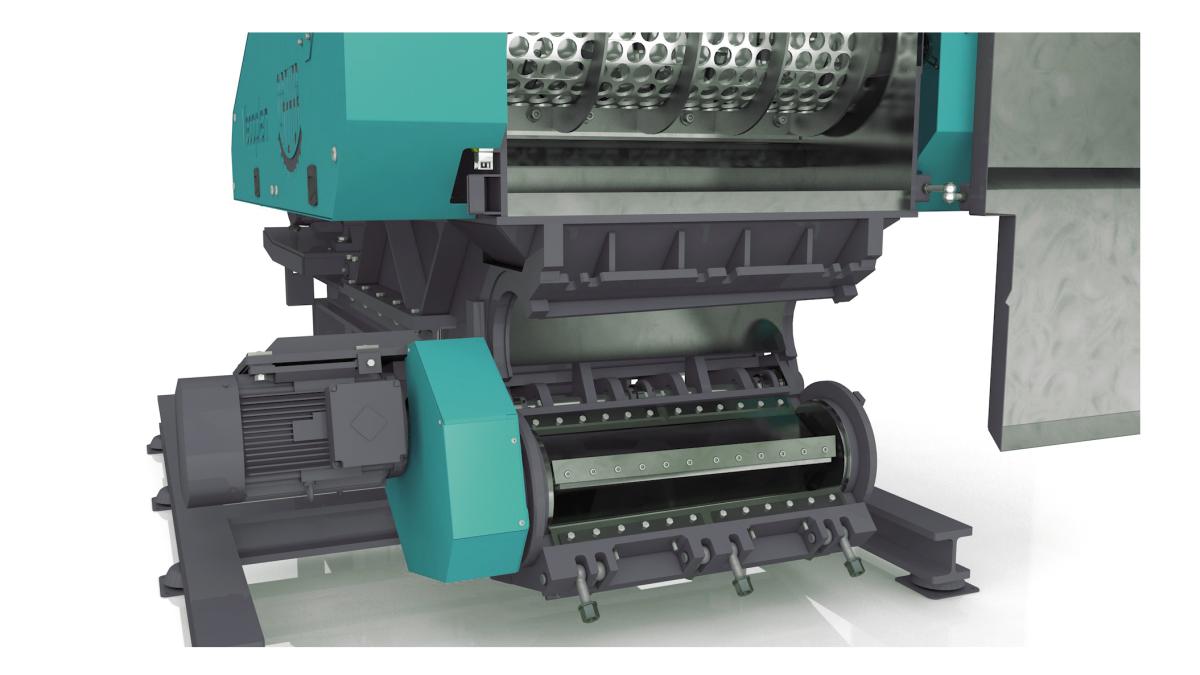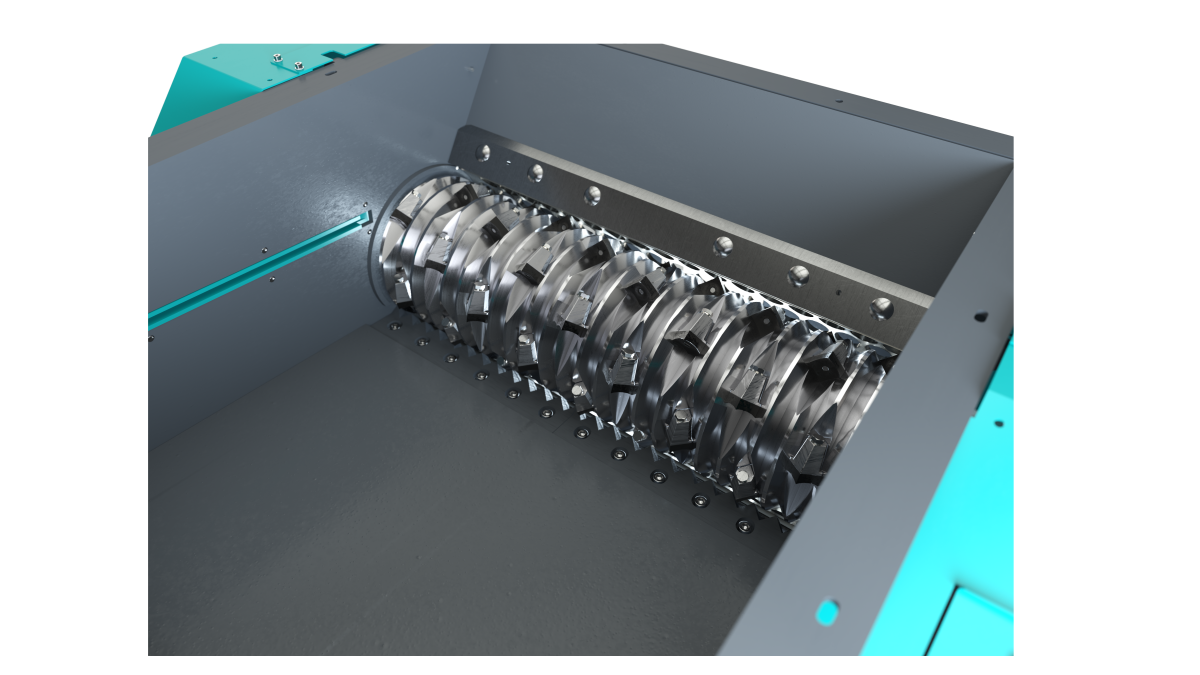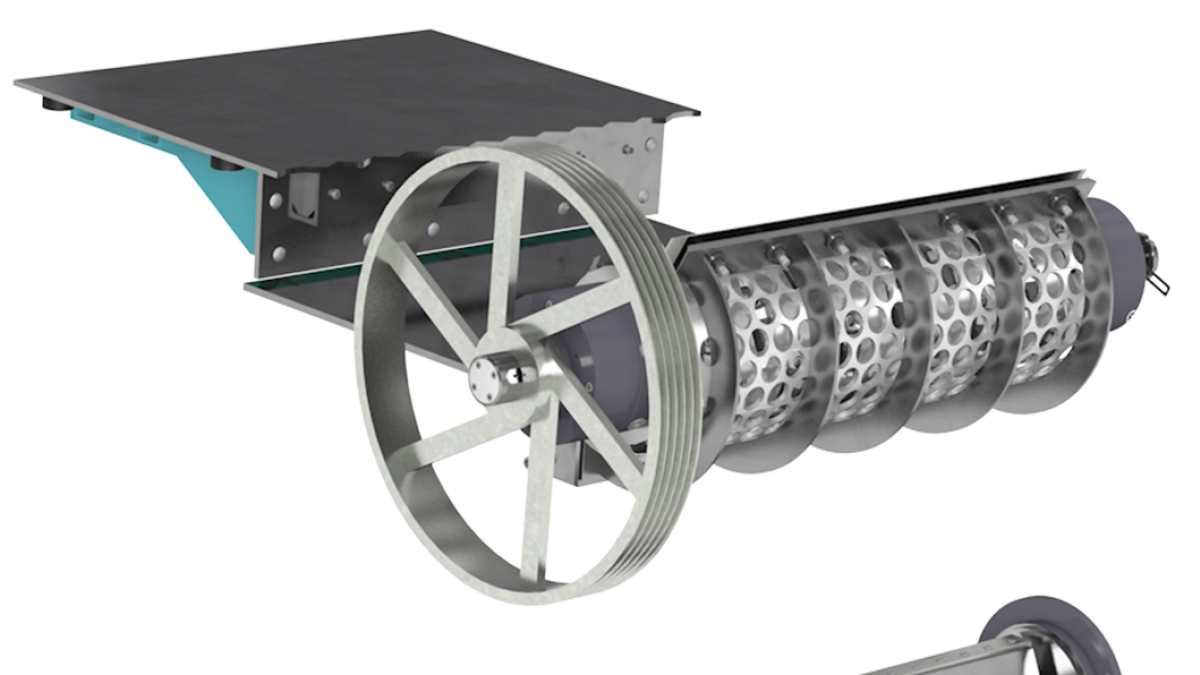 Extremly robust - The new combined shredder-granulator
The VDZ 1100 from Vecoplan has been specially developed for shredding large-volume input material and implements the two steps (pre-shredding and grinding) in one machine:
Product brochure-combined shredder-granulator-VDZ-EN
DOWNLOAD