VTH - Biomass chipper
The solution for the production of wood chips for energy recovery and recycling
Do you prepare wood chips from logs, forest residues and sawmill residues for the pellet industry or as fuels for boiler feed in combined heat and power plants? We can supply you with individually tailored systems with our VTH biomass chippers at their core. Our biomass chipper series covers a very wide performance range in terms of both throughput and the quality of the required output material.
VTH - Biomass chipper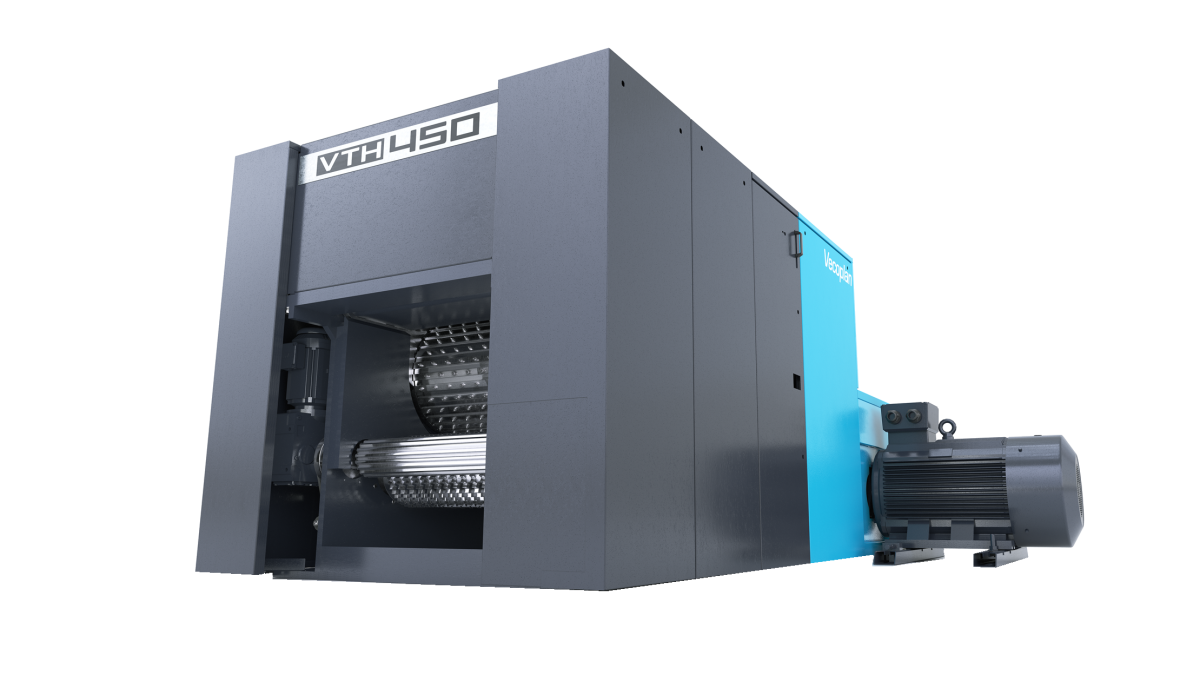 Reliable shredding technology for biomass 
With the new model series of VTH biomass chippers, Vecoplan sets itself apart from the previous standard. Compared to the classic models, the new chippers are characterised in particular by their low space requirement and significantly better accessibility for tool change and maintenance.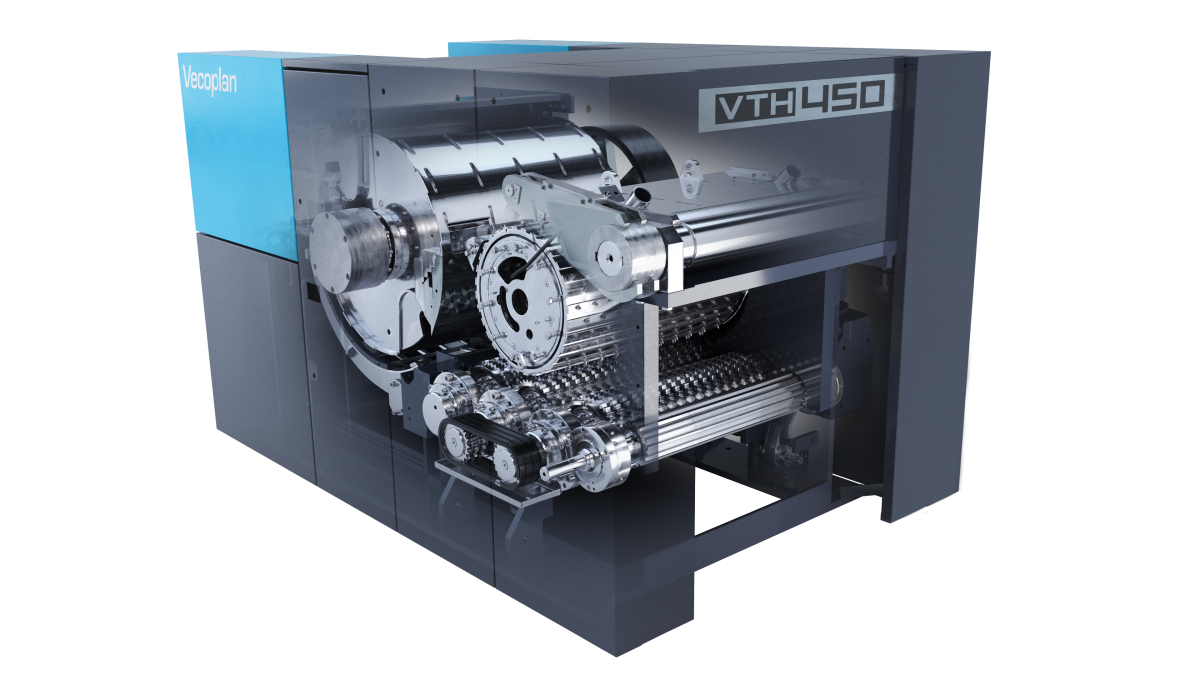 Your advantages at a glance
Durability and performance
Extremely compact design
Easy maintenance
Optimised infeed
Optimum price-performance ratio
Focus brochure-biomass chipper-EN
DOWNLOAD
Which model suits your needs?
| Specification | VTH 450 | VTH 600 | VTH 850 |
| --- | --- | --- | --- |
| Type of drive | Belt drive | Belt drive | Belt drive |
| Motor power | 160 - 315 kW | 315 - 630 kW | 630 - 1000 kW |
| Speed range | 520 - 580 1/min | 480 1/min | 320 1/min |
| Rotor diameter | 1,000 mm | 1300 mm | 1800 mm |
| Weight | 12-14 to | 18 to | 28 to |
| Rotor geometry | Clamping plate rotor with 2 or 4 chipping knifes | Clamping plate rotor with 2 or 4 chipping knifes | Clamping plate rotor with 2 or 4 chipping knifes |
| Dimension (Length) | 3,912 mm | 3,825 mm | 5,885 mm |
| Dimension (Width) | 4,132 mm | 4,730 mm | 6,790 mm |
| Dimension (Height) | 1,812 mm | 2,375 mm | 2,670 mm |
| Inlet height | 450 mm | 600 mm | 850 mm |
| Inlet width | 850/1,050 mm | 1,050 mm | 1,250 mm |
| Throughput capacity | 10 - 30 to/h | 30 - 60 to/h | 60 - 100 to/h |
Can be used for following material