VNZ - Re-shredder
Re-shredding of prepared demanding residues into separable material
For value and material recovery, you can efficiently process pre-crushed waste wood, pre-shredded domestic waste and even sorting residues into separable material with our VNZ double-shaft re-shredder. We offer different rotor systems and geometries for a varied range of tasks with different materials. We have equipped the VNZ post-shredder with a breakage protection system, which prevents damage to the machine when extraneous materials are present in the materials being fed into it: you can easily remove these materials without having to empty the feeding hopper. You'll also benefit from low power consumption thanks to the VNZ's ultra-efficient drive technology.
VNZ - Re-shredder
The strongest among the double-shaft re-shredders
The Vecoplan double-shaft shredder was developed for the re-shredding of pre-crushed waste wood, pre-shredded domestic,industrial and commercial waste, production waste, straw, root woodand much more. We can deal with a great variety of input materialsand match customer requirements, thanks to our different cuttingtools, counter-knife variants and matching perforated screens.
The highlights of the VNZ - Re-shredder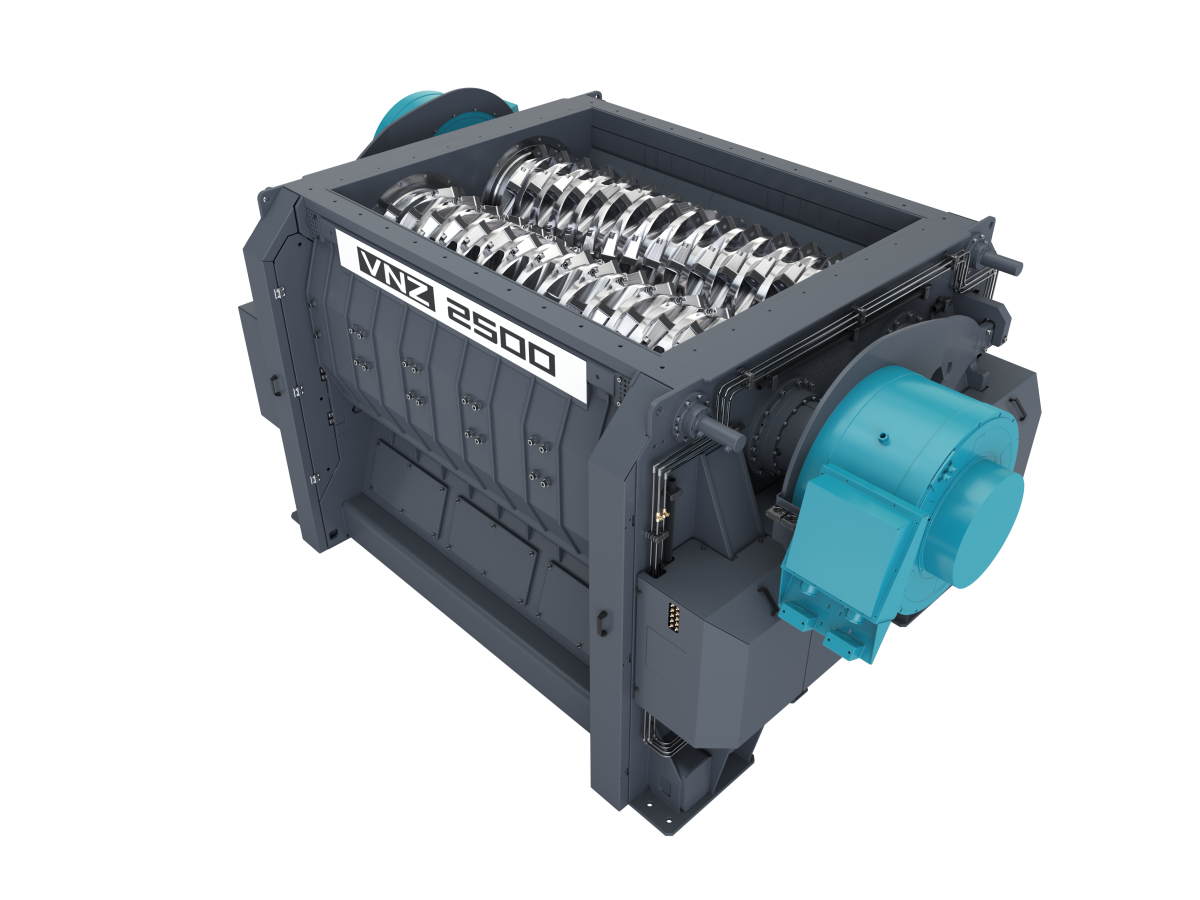 Indestructible power thanks to a robust construction
The basis for efficient and trouble-free operation is the machine housing, consisting of a thick-walled, ribbed construction with optimum functional machine geometry.
The two solid steel rotors with their large flywheel masses ensure smooth machine operation and high throughput. The interaction of the two rotors with the common counter knife and the perforated screens results in a very separable and homogeneous output. Hydraulic maintenance doors facilitate the replacement of wear parts and the removal of impurities, even when the filling hopper is completely full.
Your advantages at a glance
Highest reliability and availability
Cost minimisation through energy efficiency
Optimisation of maintenance and service
Best added value through consistently high, high-quality output
Support through Vecoplan Live Service
Features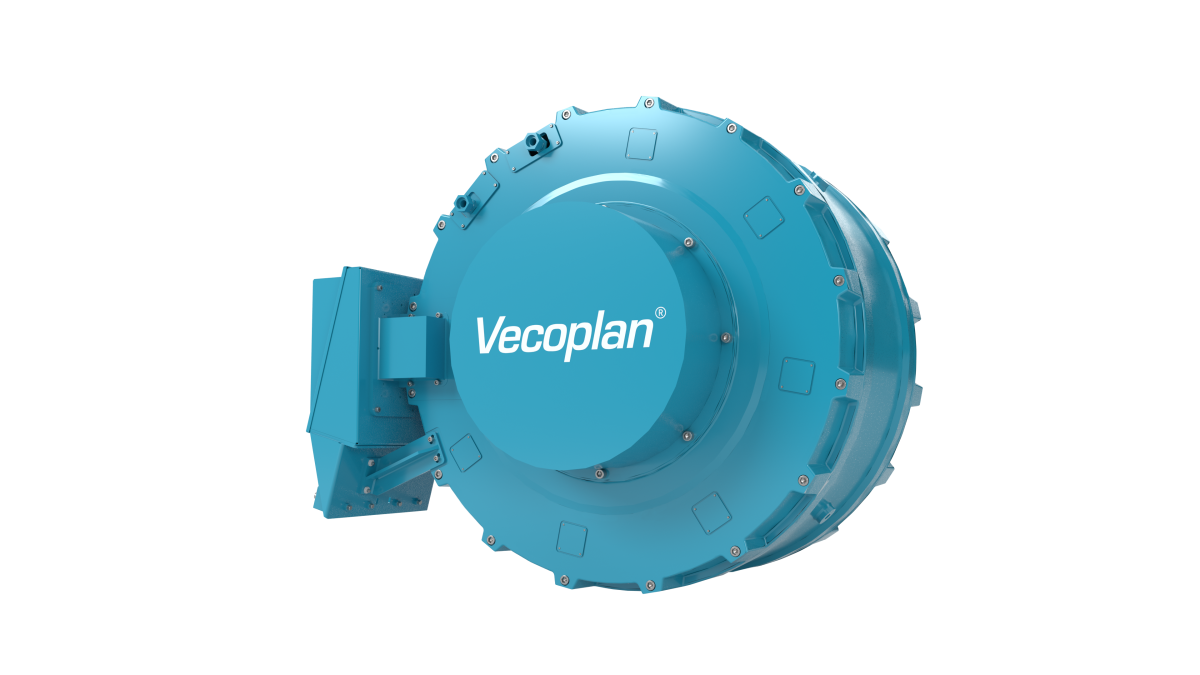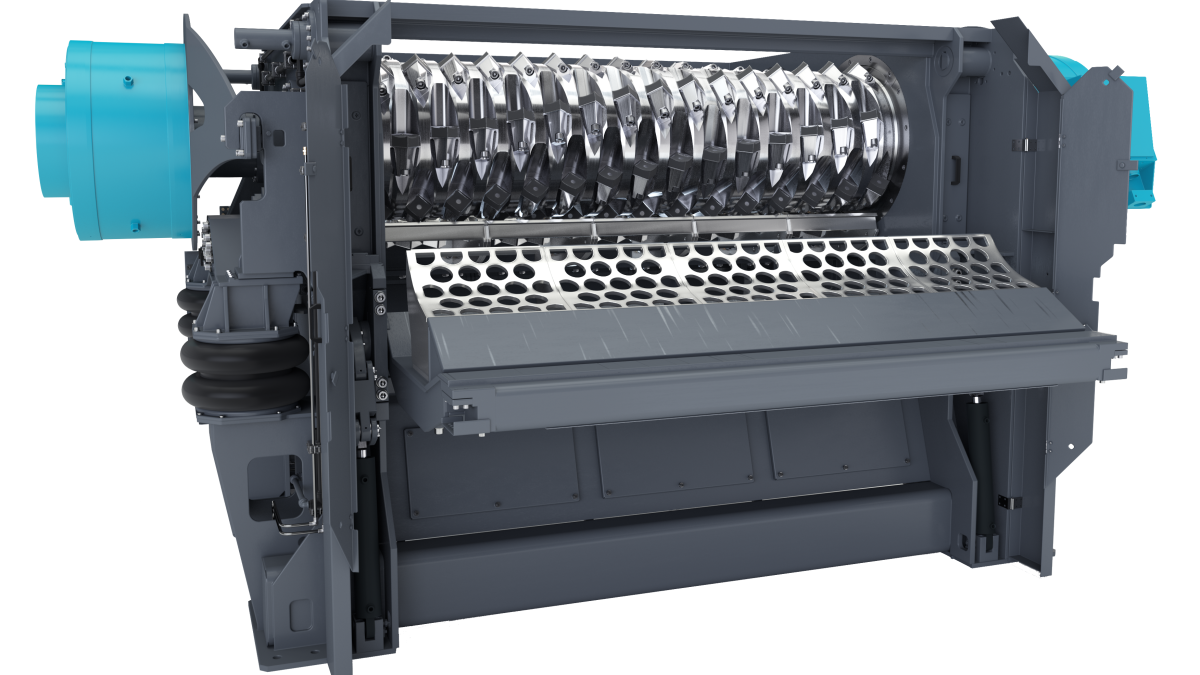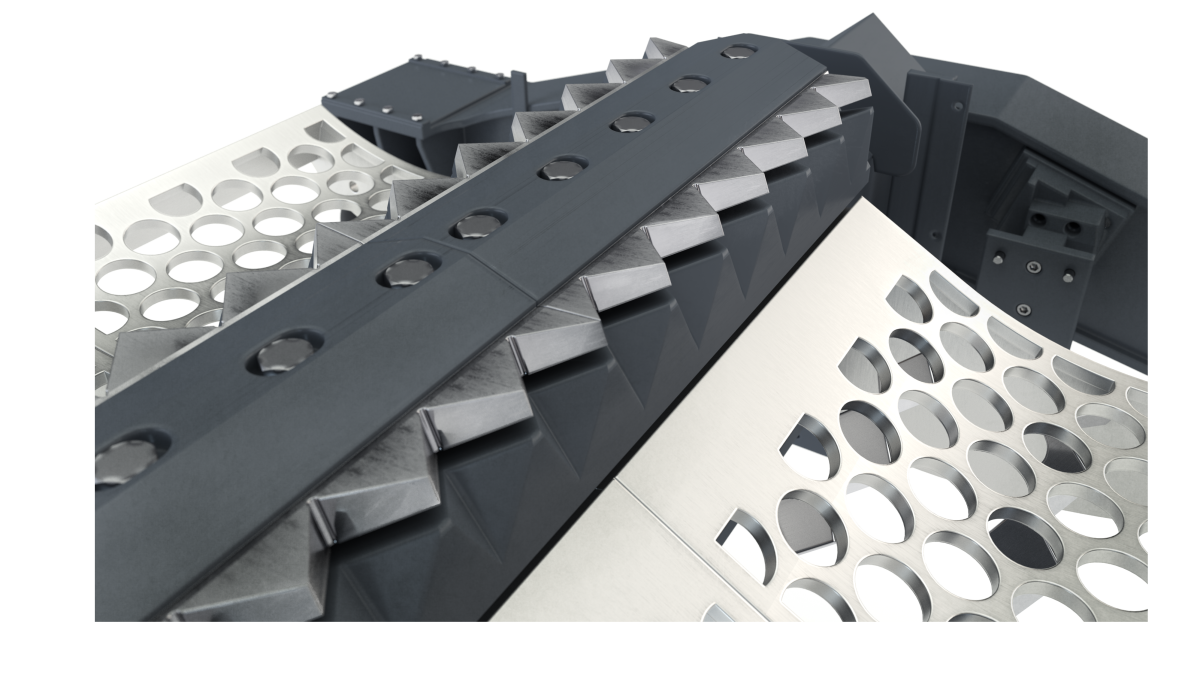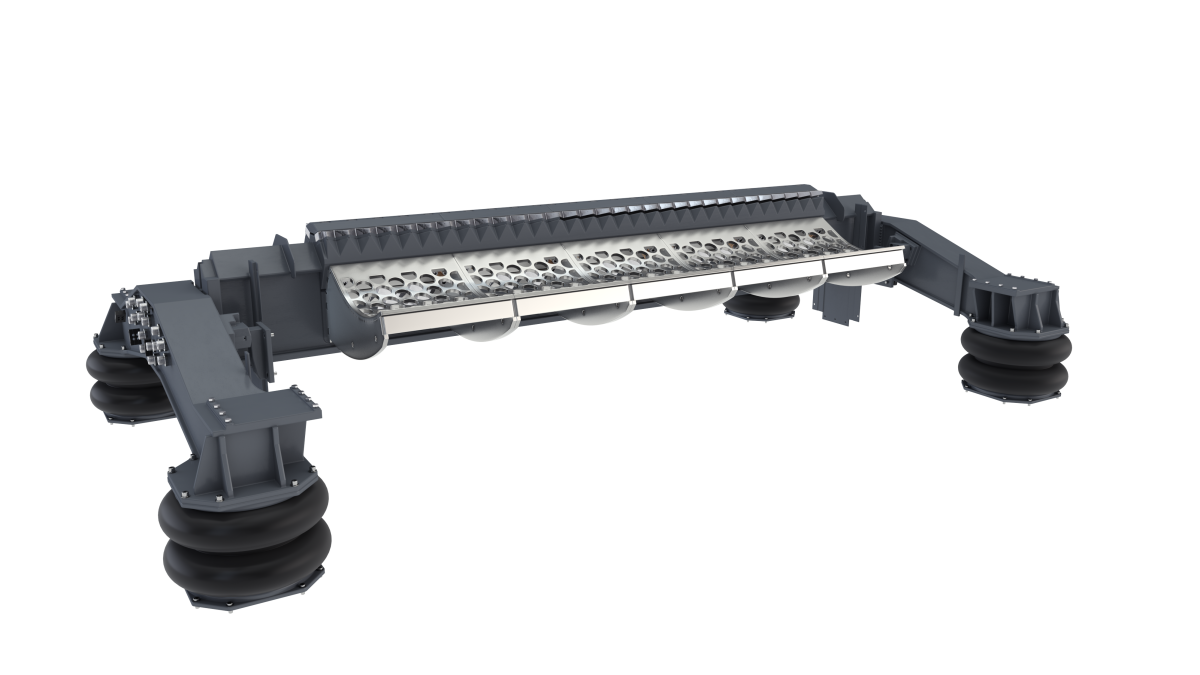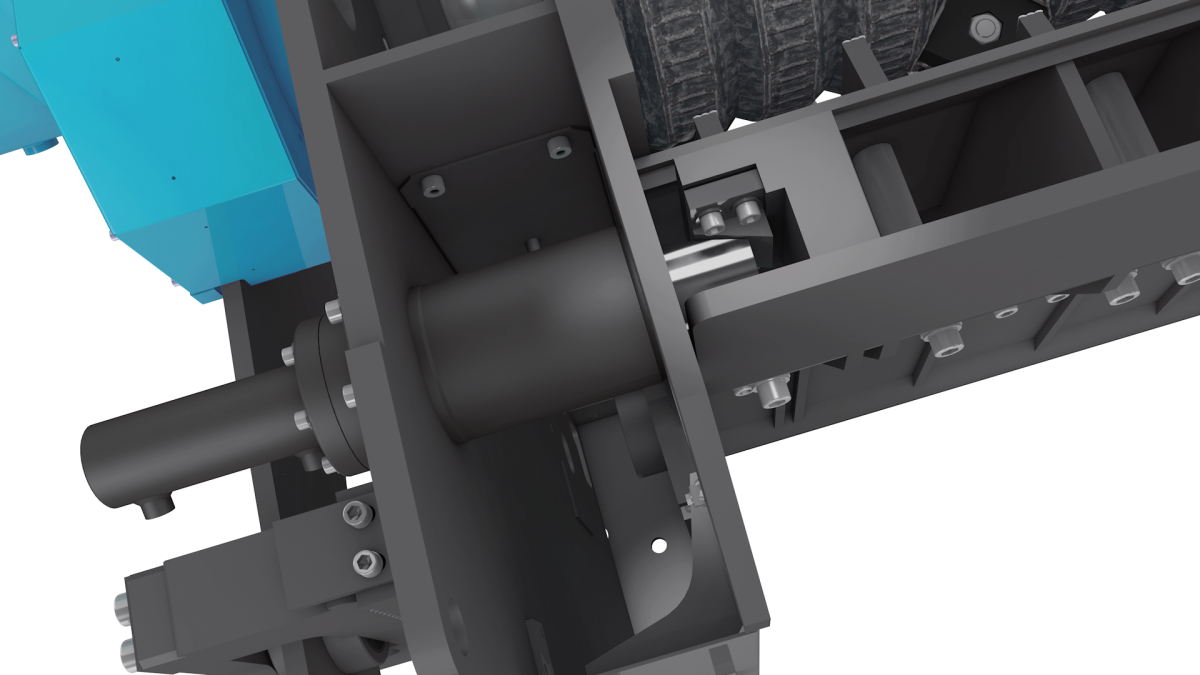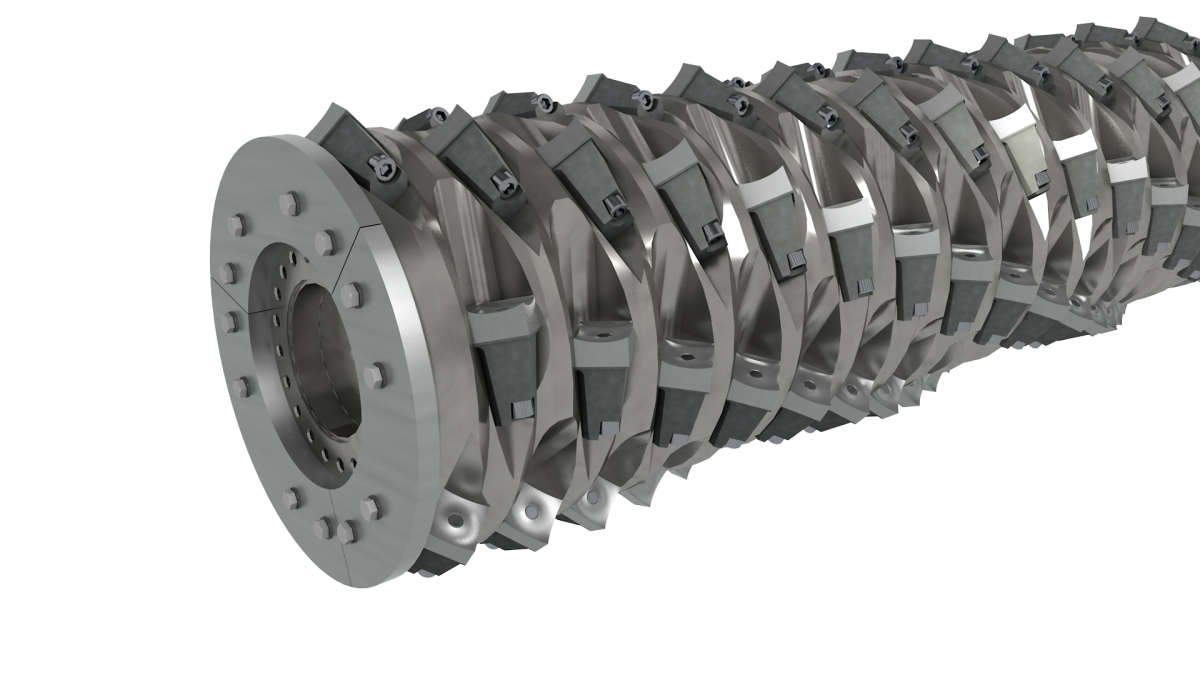 Product brochure - Double shaft shredder - Re-shredder-VNZ-EN
DOWNLOAD
Which model suits your needs?
| Specification | VNZ 2100 | VNZ 2500 | VNZ 3000 |
| --- | --- | --- | --- |
| Type of drive | Electromechanical drives | Direct drive HiTorc | Electromechanical drives |
| Motor power | 75 - 110 kW | 134 kW | 90 - 110 kW |
| Speed range | 165 - 165 1/min | 60 - 230 1/min | 165 - 165 1/min |
| Rotor length | 2,100 mm | 2,500 mm | 3,000 mm |
| Rotor diameter | 500 mm | 640 mm | 500 mm |
| Dimension (Length) | 4,010 mm | 5,120 mm | 4,380 mm |
| Dimension (Width) | 2,400 mm | 2,580 mm | 2,750 mm |
| Dimension (Height) | 1,850 mm | 1,975 mm | 2,100 mm |
Can be used for following material
Domestic and industrial waste