VSB – Hydraulic discharge device (pulling cylinders)
VSB series hydraulic discharge device is suitable for storing and discharging – even difficult materials
To store and discharge bulk materials such as sawdust, sawdust shavings or wood chips, we provide you with high-performance push rod dischargers. The hydraulically driven push rod dischargers alternately across the floor of the hopper. Pusher floors are suitable both for material intake and for storage with metered discharge.
Advantages at a glance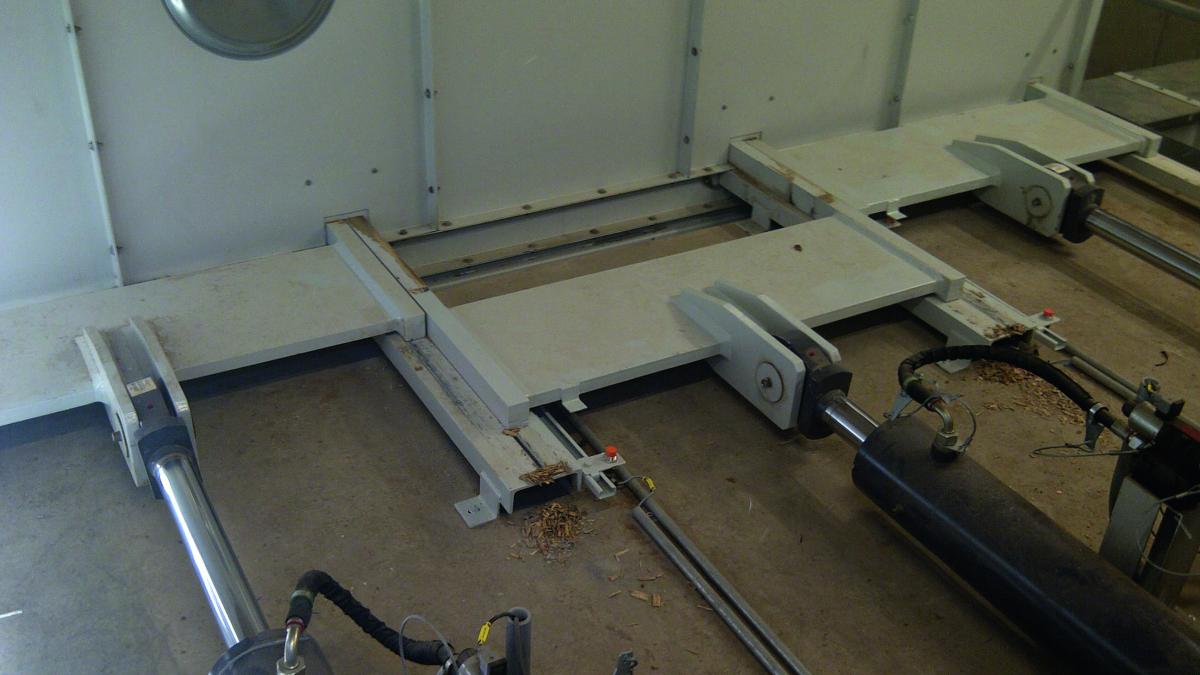 Precise dosing through intelligent control in conjunction with appropriate hydraulics

Available in different versions - drivable and non-drivable design as well as a deep bunker

Modular design and therefore universally applicable for many requirements
Success story-biomass cogeneration plant-feeding and processing of fuels-Burmeister&Wain-EN
DOWNLOAD
Which model suits your needs?
| Specification | VSB 1000 | VSB 2000 | VSB 3000 |
| --- | --- | --- | --- |
| Weight | - | - | - |
| Rotor geometry | - | - | - |
| Dimension (Length) | 17,000 mm | 17,000 mm | 22,000 mm |
| Dimension (Width) | max. 2,000 mm | max. 2,000 mm | max. 2,000 mm |
| Filling height | 8,000 mm | 8,000 mm | 8,000 mm |
| Storage capacity | 250 m³ | 250 m³ | 330 m³ |
| Discharge capacity | 500 m³/h | 500 m³/h | 500 m³/h |
Can be used for following material