VTL - Toploader
The most economical storage technology for various bulk materials like wood chips, old timber, bark, RDF, corn, grass and plastic
With our VTL Toploader system, you can store bulk material fully automatically and discharge it in a metered manner. You can use our toploader, for example, to feed the boilers in biomass power plants, as a truck receiving station, as storage boxes for chips and shavings in pellet plants or for substrate storage.


Advantages at a glance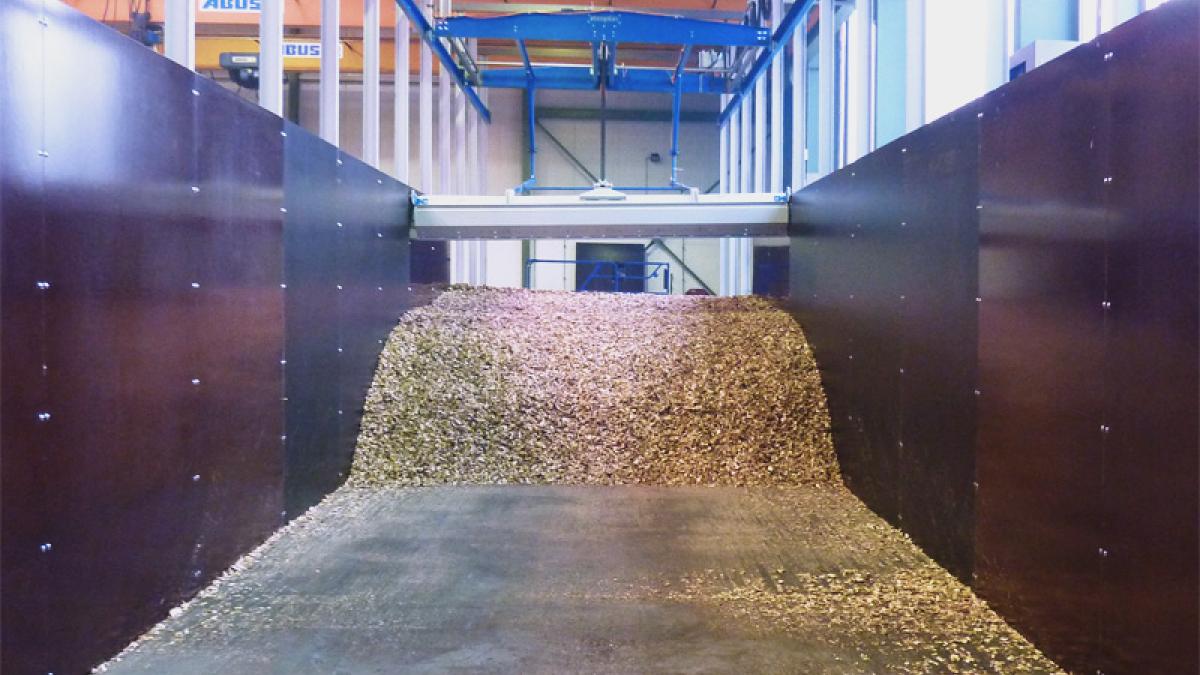 Easy and efficient storage technology for small to medium quantities of bulk materials such as wood chips and waste wood

Ideal for boiler feeding in biomass power plants 

Fully automatic box evacuation without operating personnel

Filling one or more boxes (up to 400 m³ each) using a semi-trailer, tipping scrap skips or wheel loader on even ground

Discharge capacities of up to 100 m³/h

Drive, lifting device, mechanical devices are outside of the bulk material and always easy to maintain
Convince yourself of the unlimited flexibility for unlimited requirements.
Intelligent storage of bulk materials with the Vecoplan Toploader
The patented Toploader system is the most economical storage technology for many bulk materials such as wood chips, waste wood, bark, RDF, corn, grass, pellets and plastics. The system also ensures fully automatic box discharging and thus efficient feeding.
Which model suits your needs?
| Specification | VTL 4000 | VTL 6000 |
| --- | --- | --- |
| Weight | - | - |
| Rotor geometry | - | - |
| Dimension (Length) | 60,000 mm | 60,000 mm |
| Dimension (Width) | 4,000 mm | 6,000 mm |
| Dimension (Height) | 5,600 mm | 5,600 mm |
| Filling height | 4,000 mm | 4,000 mm |
| Storage capacity | 1,300 m³ | 1,300 m³ |
| Discharge capacity | 30 m³/h | 40 m³/h |
Can be used for following material
Domestic and industrial waste
Plastic - post-industrial
Plastic - Inhouse Recycling