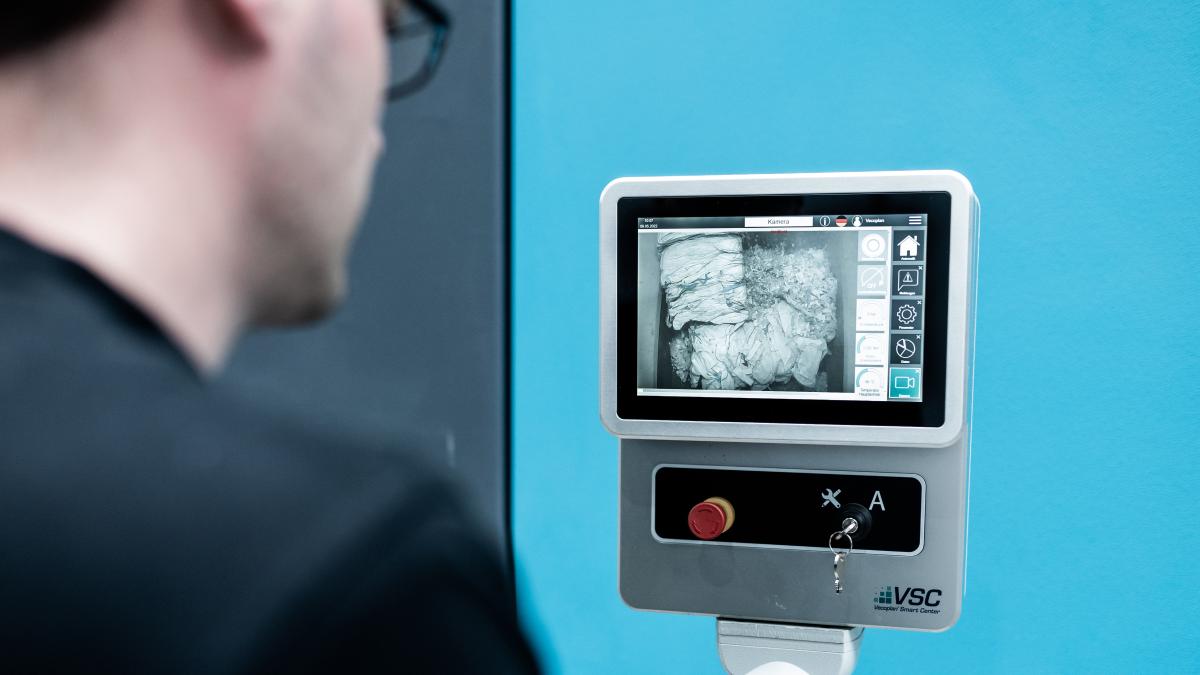 As an active member of the VDMA - Plastics and Rubber Machinery Association - Vecoplan AG is participating this year in the association's large "Circular Economy Forum" in the outdoor area of K 2022 and will be presenting state-of-the-art shredding technology and the latest innovations for the process chain of recyclable material processing in a large pavilion. In preparation for K under the slogan "Way2K", the VDMA organised a series of interviews with experts on various topics of the circular economy.
Vecoplan Business Unit Manager Martina Schmidt is part of this series and reports in her interview on the potentials in recyclate production, but also on the challenges that still need to be mastered. 
Enjoy reading!
Is the recycling industry gaining momentum?
Martina Schmidt: Yes, it's moving ahead at great speed. Perceptions of recycling have changed considerably in the past few years. People now realise that it means more than just good waste management; all stakeholders in the market must take part. This starts with product design, continues on to policymaking (recycling ratios), and extends to the end consumer. When it comes to mitigating climate change and protecting the environment, everyone in the value chain must get involved.
What additional demand is Vecoplan experiencing as a result of this increased awareness?
Schmidt: Demand is coming from all sides. It's not limited to certain sectors, because the entire plastics industry is undergoing a transition. The main impetus is coming from recycling ratios. The plastics industry must realise that the products which it puts on the market in the future will contain a certain percentage of recyclates and the products themselves will also be recyclable. This trend is being driven by both producers and consumers as they work to develop their own recycling concepts. Long-term changes can be expected.

What are the consequences?
Schmidt: The demand is strong, and there are not enough recyclates to cover it. Currently, the situation is being aggravated by the fact that big companies are creating their own closed cycles. They know what products are in circulation, how the products are manufactured and how they are processed. They know in what form customers will return them and how to reuse them in their own closed cycles. As a result, large quantities of potential recyclate don't come onto the market.
What can be done about this?
Schmidt: Our customers are facing material shortages and rising prices. They are looking for alternative sources of the same material that are also recyclable. With polyolefins, for example, this includes Big Bags, filaments, yarns and non-wovens. These materials are available in sufficient quantities, but until recently there was no need to pay attention to them. Now some questions must be answered: Where do these materials come from, what are their mechanical and thermal properties, and what process must be used for recycling? With our decades of experience and our expertise, we can give our customers good support.
Is it possible to produce high-quality recyclates from post-consumer plastics?
Schmidt: Basically, yes. The question is how thoroughly I want to do it and what my expectations are for the final product. With packaging, for example, I must decide whether it is being made for food products or for goods in everyday use.
How much use is already being made of plastics and how big is the potential?
Schmidt: The quantity of material being successfully processed in closed cycles is very small compared with the total amounts that are brought onto the market and not yet recycled. Recycling has a very big potential.
How is Vecoplan reacting to changing customer demand?
Schmidt: Like Vecoplan's other business areas, our recycling division has a team made up of highly qualified experts. We have plastics engineers, application engineers, mechanical engineers, sales professionals and project managers. They not only have a great deal of technical know-how, they're also able to contribute extensive personal experience. Our technology centre offers customers the opportunity to carry out test series with their material, and we work closely with them to develop customised recycling concepts. As machine and plant manufacturers we see the circular economy as a huge opportunity. We want to become shapers of change.
Will a well-functioning circular economy improve the image of plastic?
Schmidt: You can be sure of it. Plastic has never deserved its poor image. It is making an important contribution to climate change mitigation. According to UMSICHT, a study carried out by the Fraunhofer Institute, climate-damaging greenhouse gas emissions can be reduced by up to 60% if recyclate is used in packaging instead of new granulate. We should learn to take advantage of plastic while also making sure that it does not pollute the environment. The circular economy will make a major contribution to this.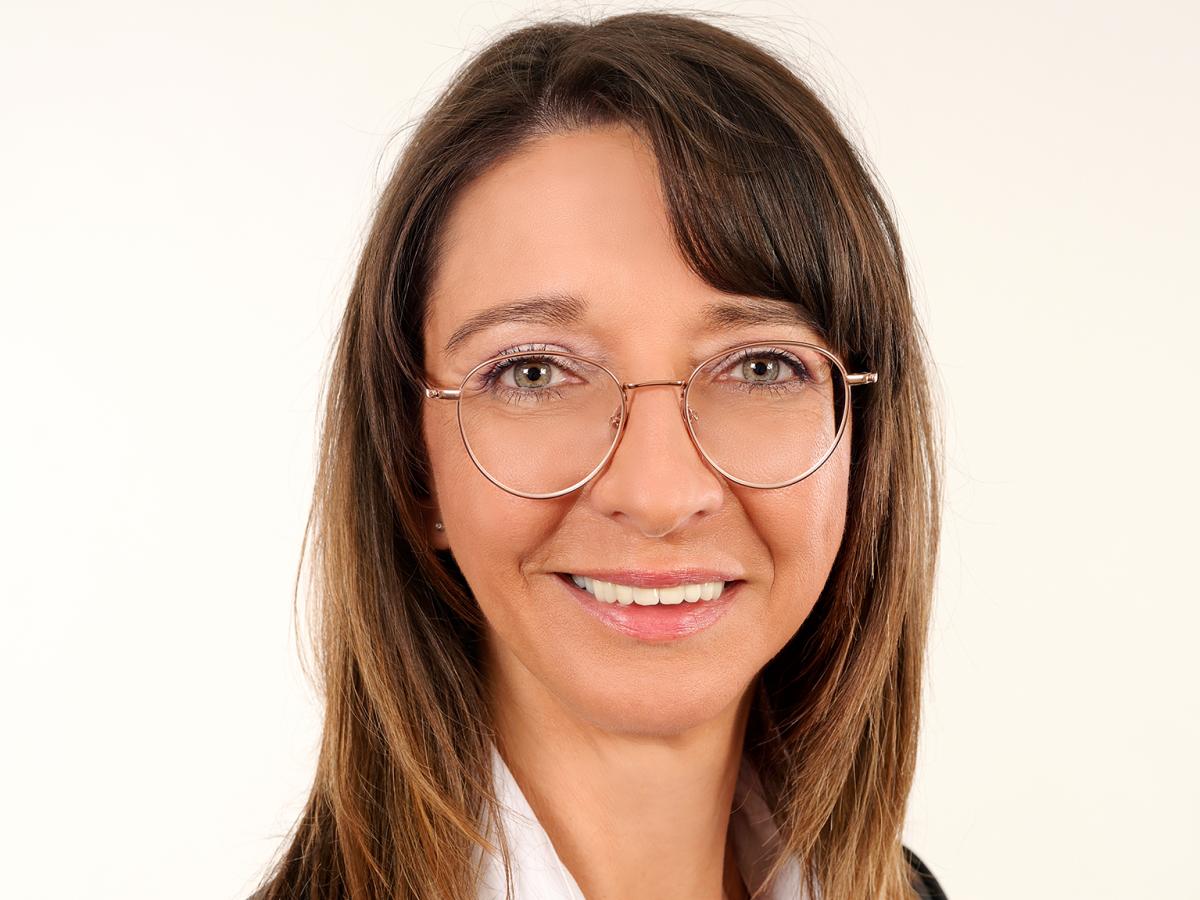 Martina Schmidt has headed the Recycling | Waste business unit since 2018 and has developed it very successfully over the past four years. In doing so, she benefits from her outstanding market and product knowledge, which she has acquired in more than 30 years of experience at Vecoplan and in the industry.
Martina Schmidt started her professional career back in 1990 as a trainee. In 2010, she took over as head of internal sales, and since 2013 the business economist has been responsible for sales in the Recycling I Waste business unit.
Questions?
Do you have any questions, an opinion or comments on the topic? Our experts look forward to a professional exchange - to contact us, simply use our form, select the "Recycling" section and enter your comments in the free text field.
You want to stay up to date on industry topics?
Then follow us on: