Requirements
The CHP plant provides electricity for approx. 40,000 homes and is ready to feed hot water into a district heat network. To ensure that the power plant operates with maximum safety and efficiency, the fuel is subject to stringent performance overall process quality requirements in terms of purity and degree of size reduction.
Solution
Vecoplan has implemented a suitable plant with high output quality and maximum energy efficiency. All Vecoplan components in the Plevin waste wood processing plant are harmonised with each other in the overall process and designed for performance, efficiency and output quality. The centerpiece is the special VNZ type double-shaft shredder for the re-shredding of pre-shredded waste wood. In addition, there are extensive conveying and separation components.
Result
On the basis of leading recycling and shredding technology, a corresponding plant was designed, implemented quickly and placed in service. The entire plant is fully automatic and impresses, among other things, by its high energy efficiency and the minimization of fines production. Thus, the customer benefits from high-quality fire chips as output material.
Perfect waste wood processing by Vecoplan
Vecoplan® designed and implemented one of the most powerful and efficient waste wood recycling plants in Great Britain for R PLEVIN & SONS LTD. In Hazlehead, each year 150,000 t of waste wood is recycled into high-quality fuel wood chips with a minimum proportion of fine material for a nearby 30-MW combined heat and power plant.
Success story-perfect waste wood processing-Plevin-EN
DOWNLOAD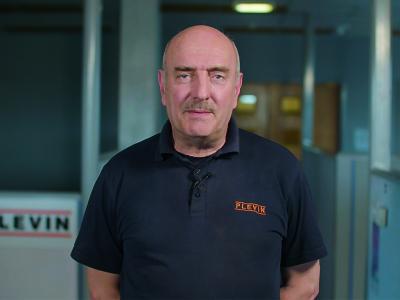 As Engineering Manager, I was convinced that the slow speed re-shredding offered by Vecoplan, was key to minimising fines production. Vecoplan's solution is also incredibly efficient, thanks to their HiTorc-Drive technology. The entire plant is fully automated and can exceed the specified 60 tph.