Requirements
In order to efficiently store and dispose rotary cut veneer residues from the company's own plywood panel production, the customer needed an entire disposal line. This had to be harmonized with the existing components.
Solution
Vecoplan designed a rotary cut veneer line, which was successfully implemented with the help of the specially designed disposal and conveying technology. The equipment used includes a VTH 250 drum chipper as well as a chipper feed belt and other conveying technology.
Result
The customer benefits not only from a homogeneous output material in the form of wood chips for its own plywood production and as fuel for a biomass cogeneration plant, but also from the efficiency of the solution and the expansion of production capacities.
Success story-rotary cut veneer disposal-Invernizzi-EN
DOWNLOAD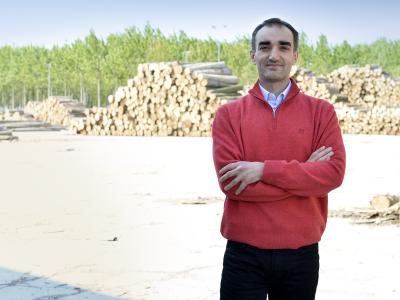 Right from the start, our new plant works trouble-free. We are very satisfied with the Vecoplan solutions.