In response to market demands, Vecoplan has now designed and built the VHZ 1600, the "big brother" of the smaller, compact and sturdy shredders of the VHZ series. Medium-sized companies in the woodworking industry in particular had requested a heavier series of shredders for a wide variety of applications.
Wood processing companies can use this robust shredding solution to process chipboard, bark, cardboard, softwood, hardwood and solid wood leftovers, turning them into wood chips and material suitable for making briquettes. The patented ESC Drive is installed in the compact units – with a motor output of 55 to 90 kilowatts, this asynchronous motor with its powerful frequency converter is energy-efficient, inexpensive and economical in operation. Compared with competitors' products, it allows users to save up to 25% in energy thanks to its improved efficiency. The belt drive features sophisticated slippage control plus extraneous material detection – and fast reversing and restarting makes the ESC Drive very dynamic. Users can easily modulate the throughput during operation, because the speed range of the drive is variably adjustable.
The new machines have also been given a completely new design. In the course of developing the VHZ 1600, the Vecoplan engineers made more enhancements, combining the functional areas of the machine among other things. The hydraulic drive and the ESC Drive are mounted at a central position on the machine body, enabling simple and fast maintenance work. The cutting unit consists of a profiled rotor with easy-to-change profiled counter-knives that can be used on both sides. The arrangement of the cutting tips and the optimised rotor configuration ensure a homogeneous output particle size.
With the single-shaft shredders from the VHZ series, companies have universal and frequently-used machines at hand which can handle most applications without additional feeding systems. With this series, the user can feed in the collected materials directly, with no dosing. The hydraulically-powered ram feeds it all quickly and easily into the shredding mechanism.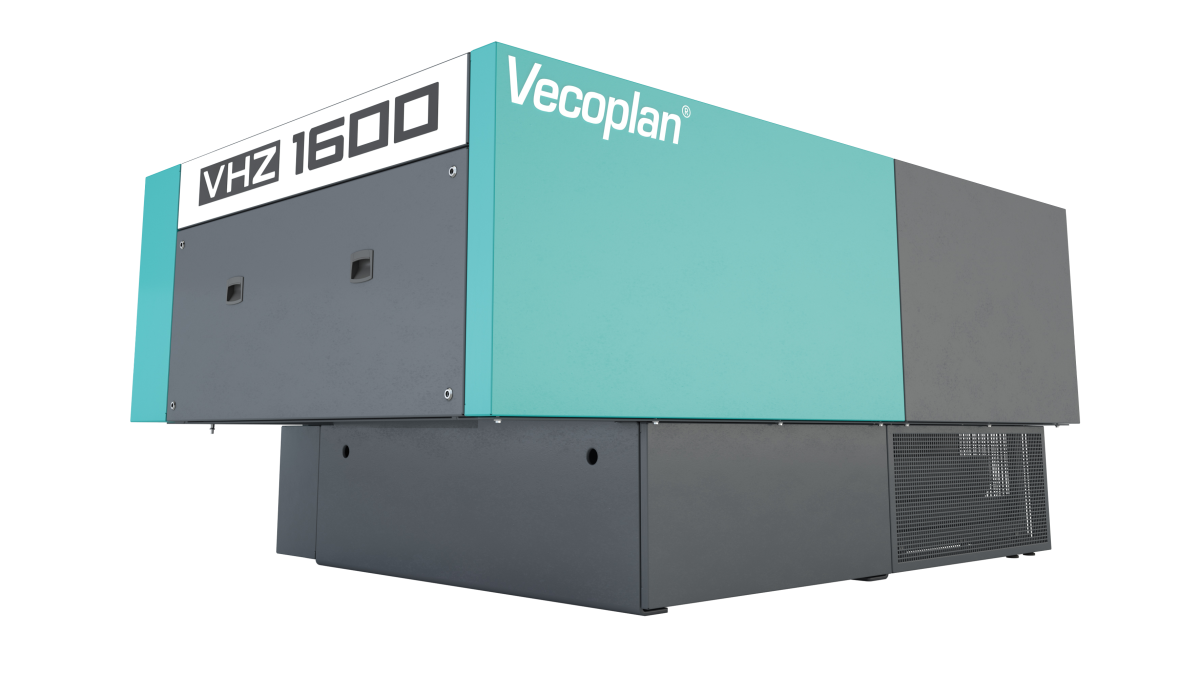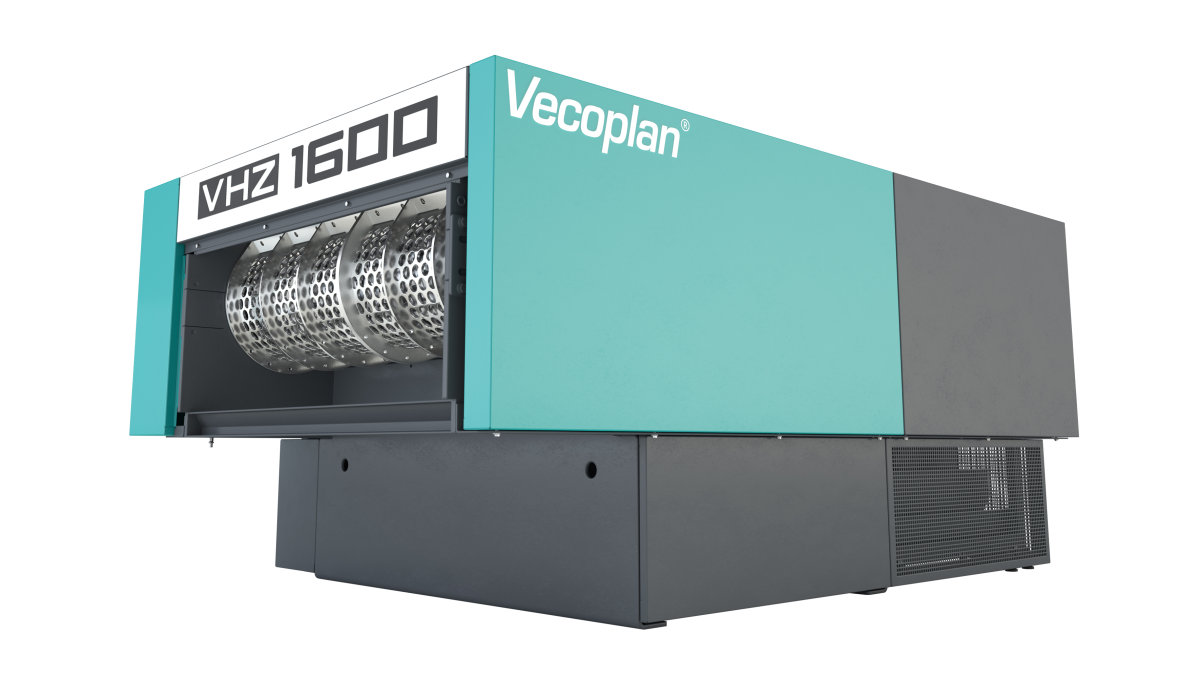 Vecoplan at Ligna 2019
The Ligna 2019 in Hanover was a complete success for Vecoplan! See here some impressions from a total of 5 days at the fair.