Fuel for a 30-MW biomass CHP
The CHP plant provides electricity for approx. 40,000 homes and is ready to feed hot water into a district heat network. To ensure that the power plant operates with maximum safety and efficiency, the fuel is subject to stringent performance overall process quality requirements in terms of purity and degree of size reduction.
Vecoplan has implemented a suitable plant with high output quality and maximum energy efficiency. The plant performance totally fulfils the requirements of Plevin's customer to ensure compliance with all contractual obligations.
The requirements for the material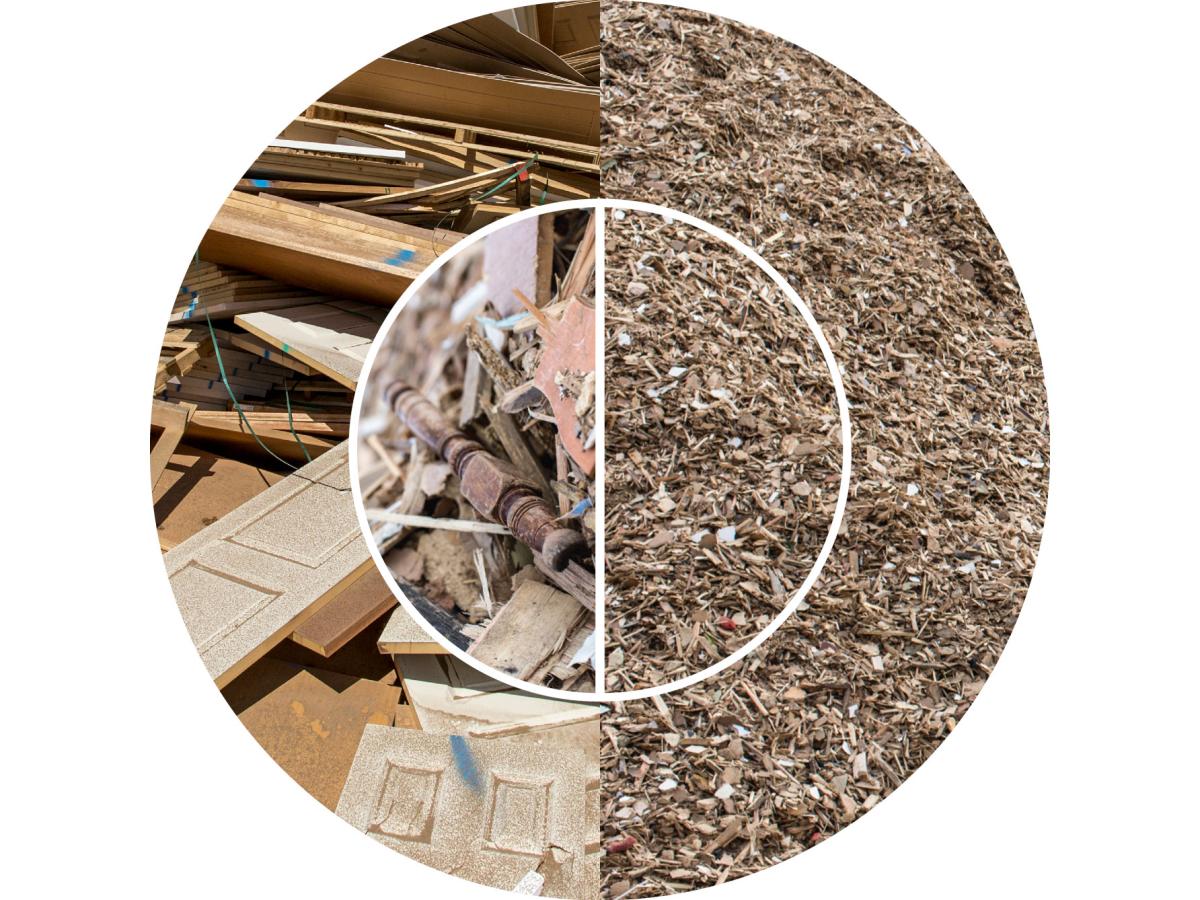 Input = Waste wood
From an extremely wide range of sources and disposal areas
Includes foreign objects (metal, non-metal)
Output = High-quality fuel wood chips
Defined fuel wood chip size between 4 and 100 mm
Free from metallic and non-metallic foreign objects
With minimum proportion of fine material portion
Complies with the fuel quality defined by Plevin
High-performance overall process
Completely from a single source
The entire plant was designed and implemented by Vecoplan as a complete provider. Intensive on-site support was ensured by contacts at the Vecoplan Ltd. at all times.
The scope of service:
Consulting
Project planning
Delivery of machines
Installation
Commissioning
All Vecoplan components in the Plevin waste wood processing plant are harmonised with each other in the overall process and designed for performance, efficiency and output quality. With a capacity of up to 80 t/h, the plant in Hazlehead is one of the most powerful in Great Britain. The Vecoplan components include:
High performance, high efficiency
Re shredder VNZ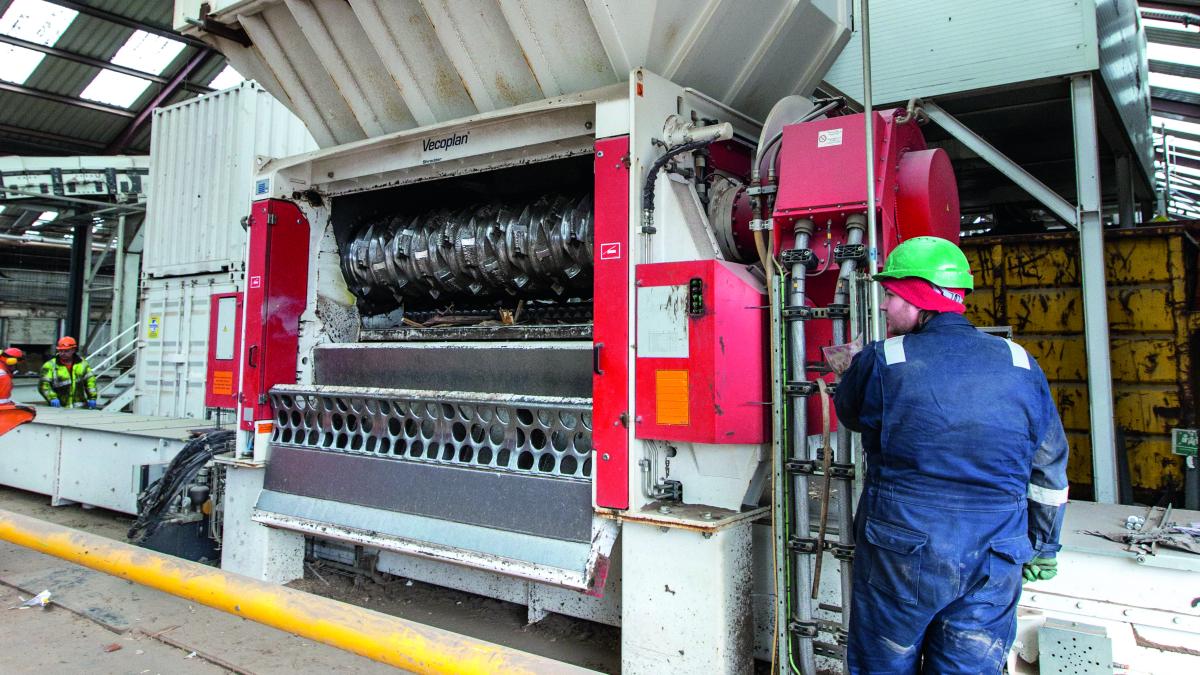 Special double-shaft re shredder for the re shredding of pre shredderd waste wood
Adapted for re-shredding as well as single-stage shredding
Minimising of fines production by slow speed rotors re shredding (only 160 rpm)
It is also possible to feed the re shredder directly with unshredded material
Inclusive HiTorc-Drive (reduces the power consumption by up to 40 %)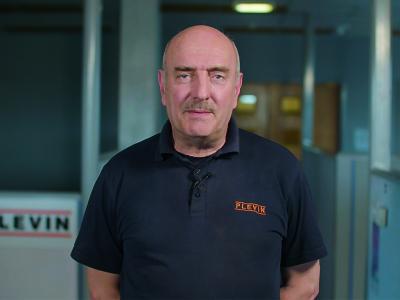 As Engineering Manager, I was convinced that the slow speed re-shredding offered by Vecoplan, was key to minimising fines production. Vecoplan's solution is also incredibly efficient, thanks to their HiTorc-Drive technology. The entire plant is fully automated and can exceed the specified 60 tph.
Oriented to customer's benefits
Only shortly before the contract was awarded Plevin asked Vecoplan about an overall solution for a high-performance, efficient waste wood processing plant with high output quality and minimum fines production. On the basis of leading recycling and shredding technology, a corresponding plant was designed, implemented quickly and placed in service. The result: All the requirements were met and surpassed.
Compliance with the specified fuel requirements:
– Fuel wood chip size between 4 and 100 mm
– Minimum proportion of fine material
– Free of foreign objects
High energy efficiency of the entire plant
Intensive consulting and support by Vecoplan
Contacts on site through the UK subsidiary
Get advice now without obligation
Fill out our contact form in just a few clicks and receive your personal consultation. Our promise: Your consultation is always honest, individual and above all free of charge. If you provide your phone number, we will be happy to contact you by phone.