The different processes of preparation in waste wood recycling
From the delivery of the feedstock to its shredding and the continuous supply of the finished fuel to the cogeneration plant, the bulk material has to be transported, separated and stored.
The advantage for you: Vecoplan supplies all components and designs the optimum system for you together with you. For an initial component overview, use our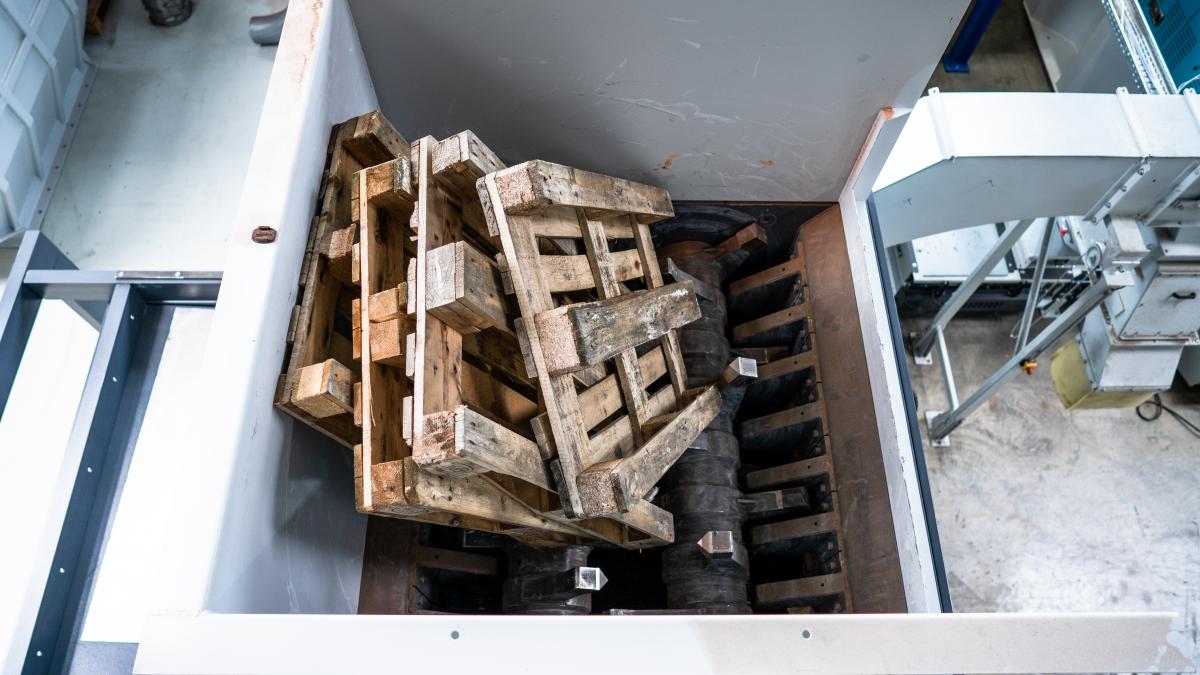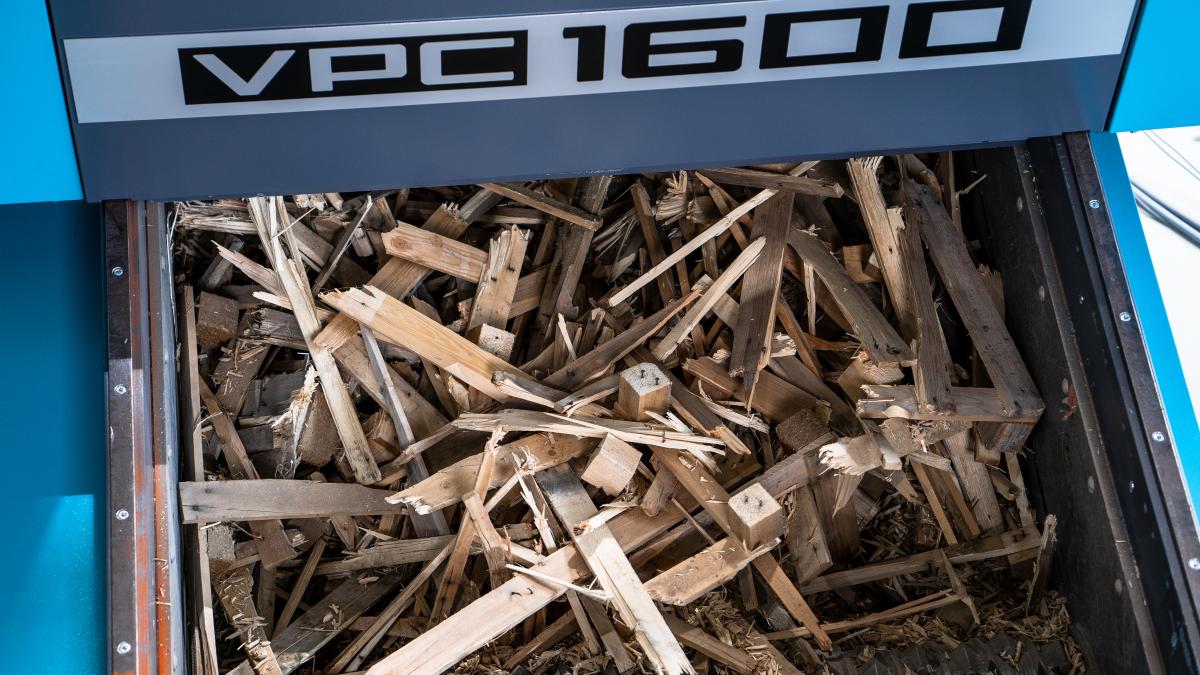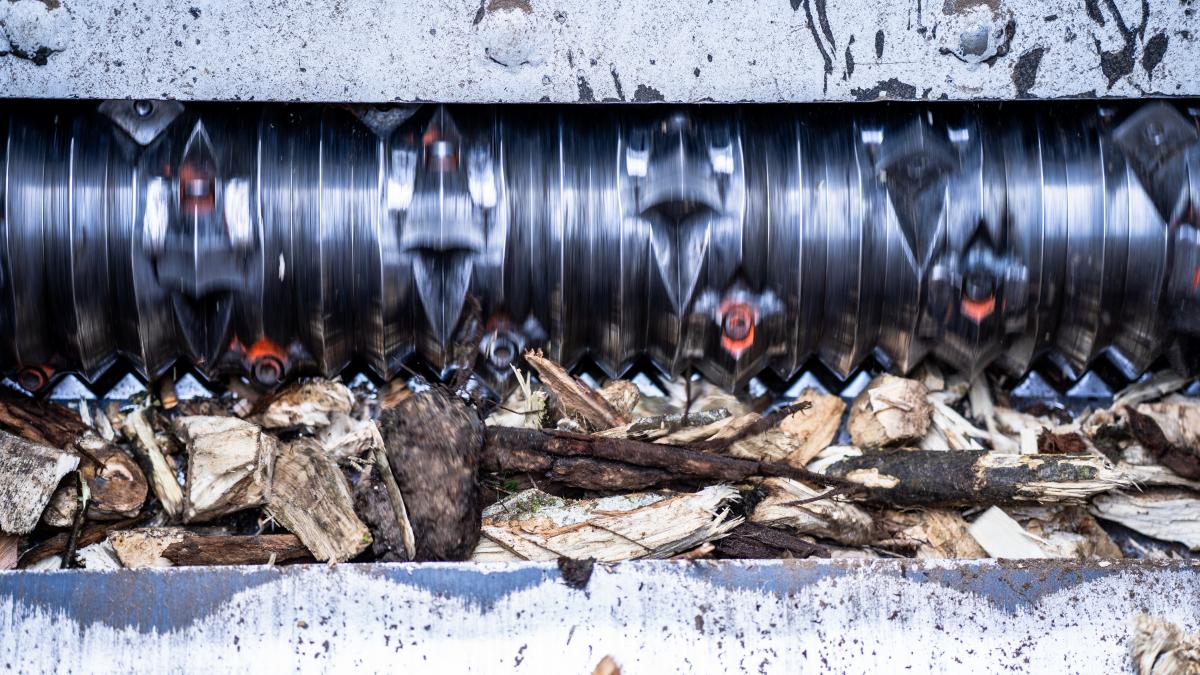 Reduction of various input materials to a specific output size defined by the subsequent processes. The reduction is usually carried out in two stages - pre-shredding and re-shredding.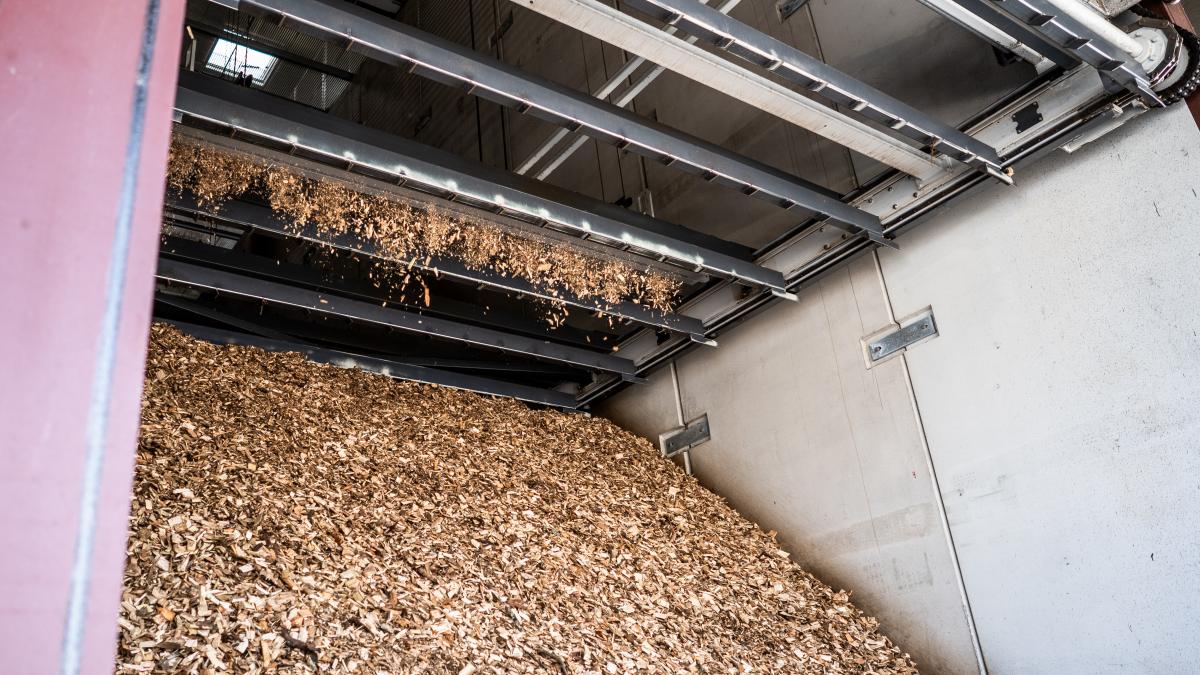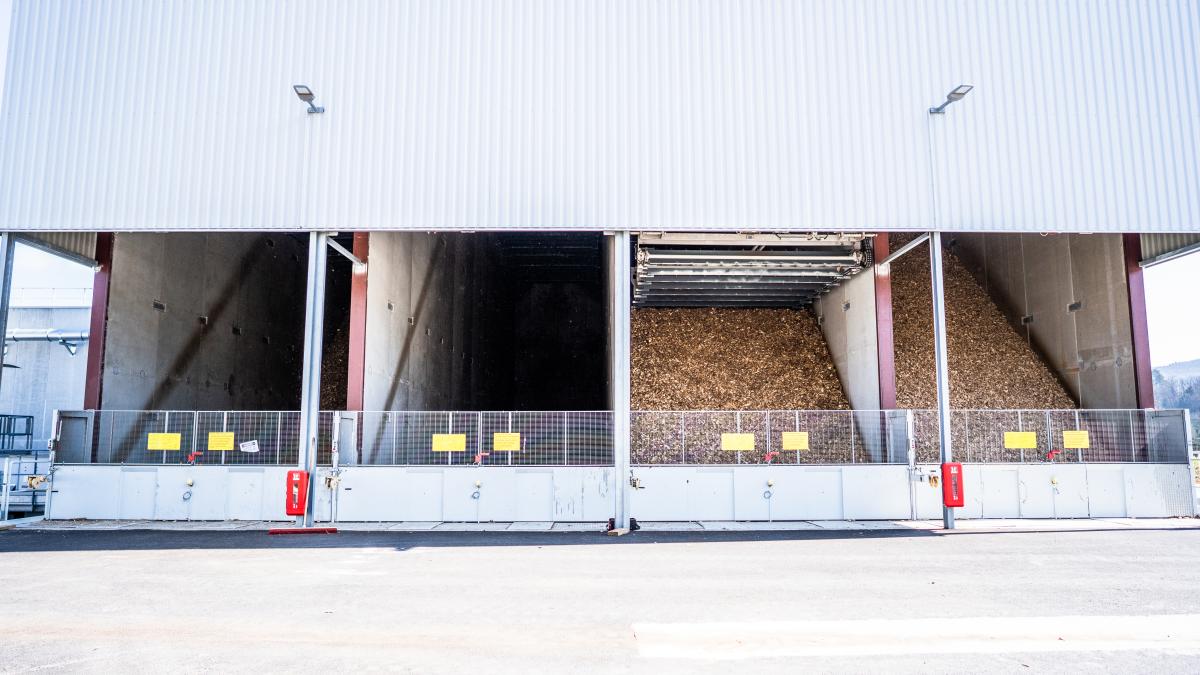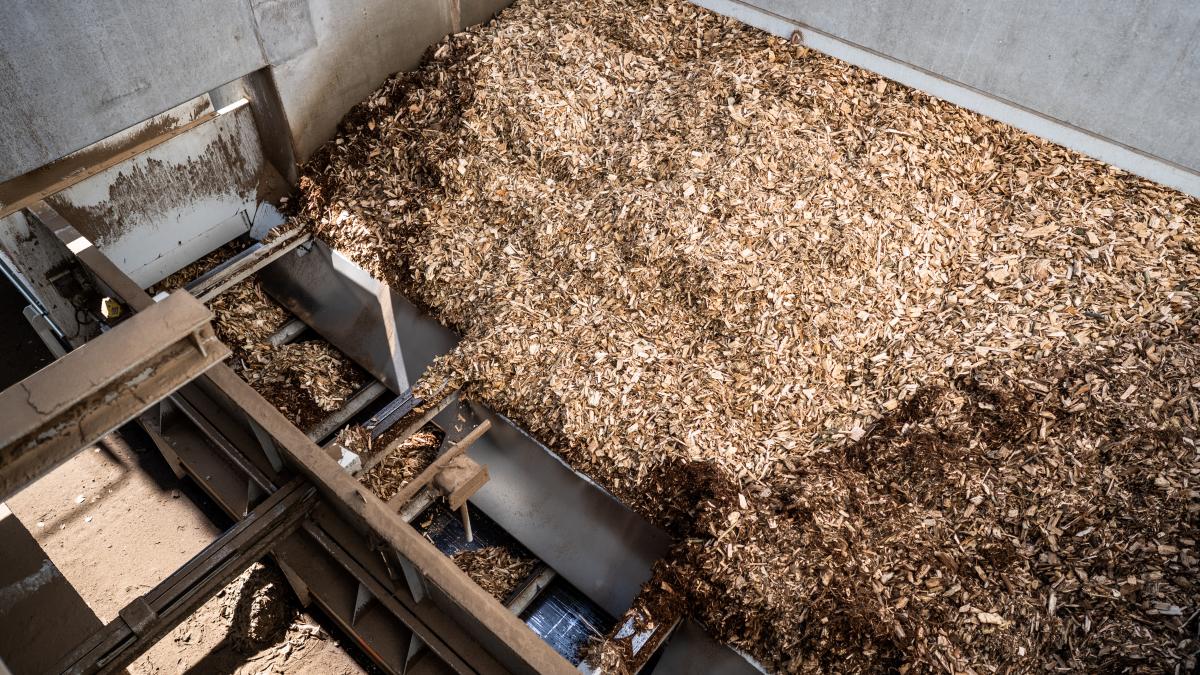 Systems for reliable and continuous material availability between the individual process steps are an elementary component in large waste wood processing and recycling plants. In our portfolio, we will find the best solution for your requirements in terms of optimal discharge or storage of your bulk material.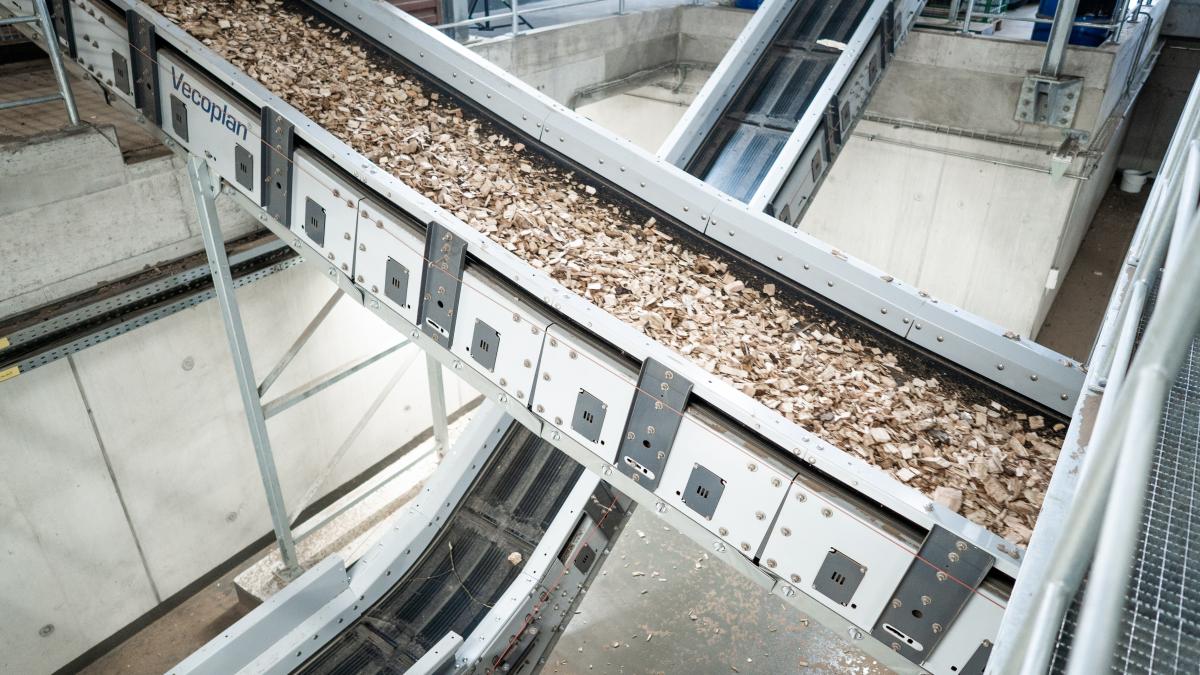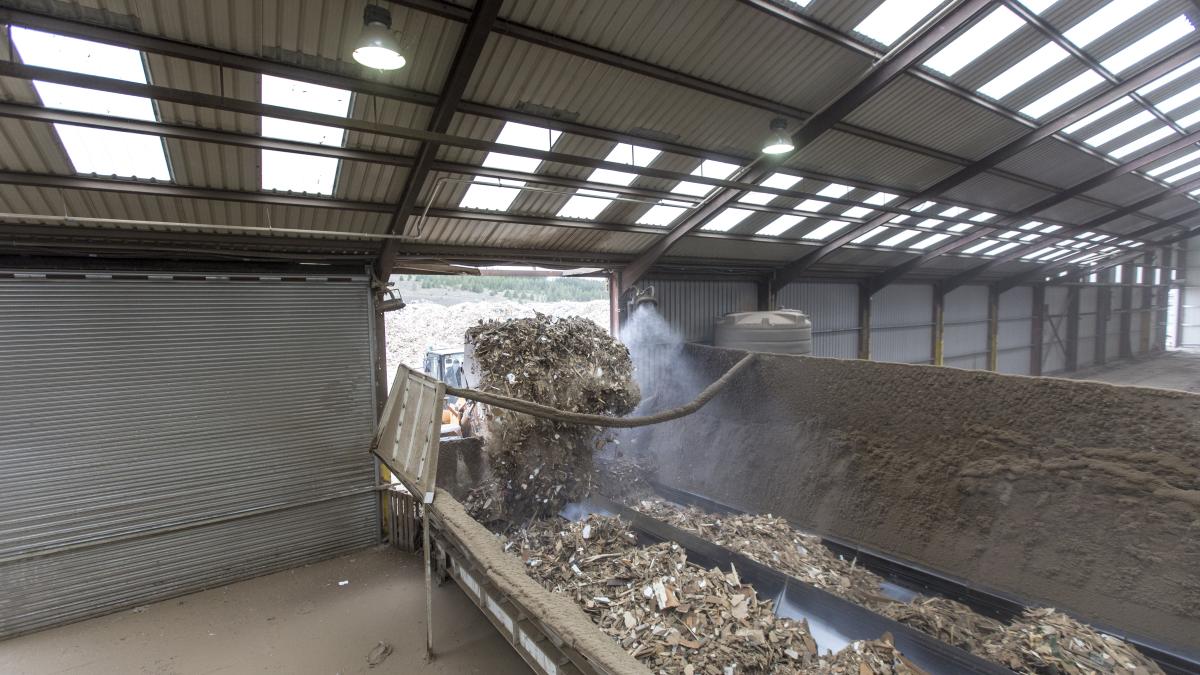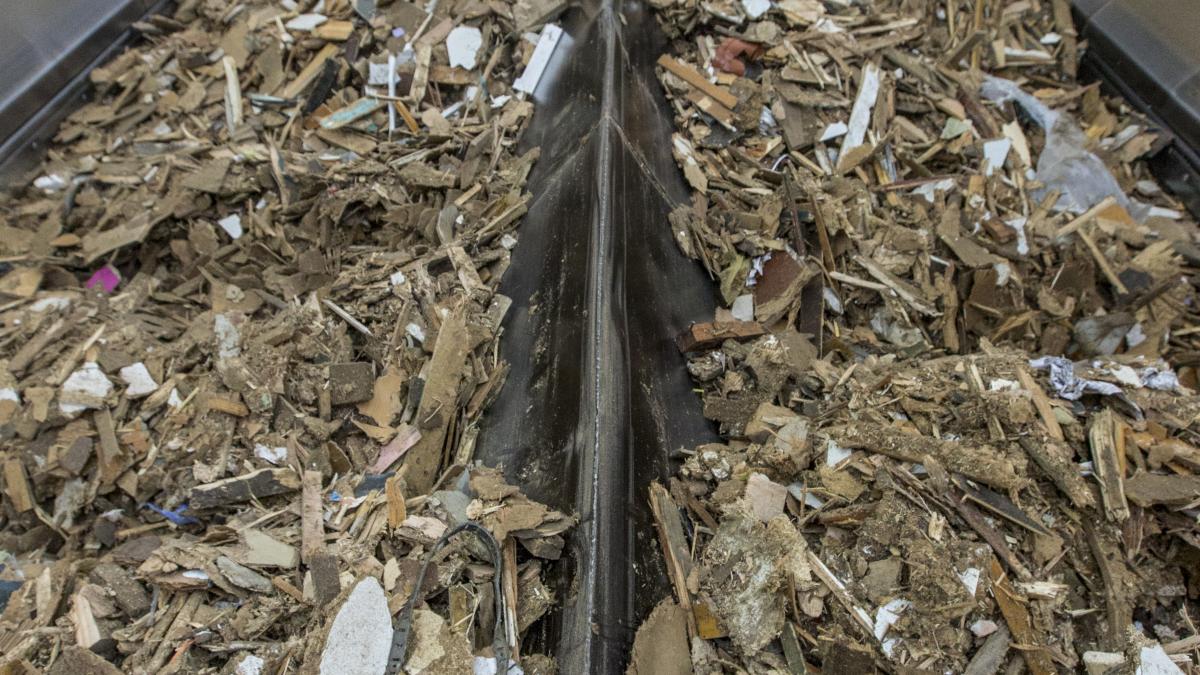 The important link between the individual process steps in your processing plant is the conveyor technology. Depending on your requirements, we tailor the modular systems and variants in size, length and performance to your processes.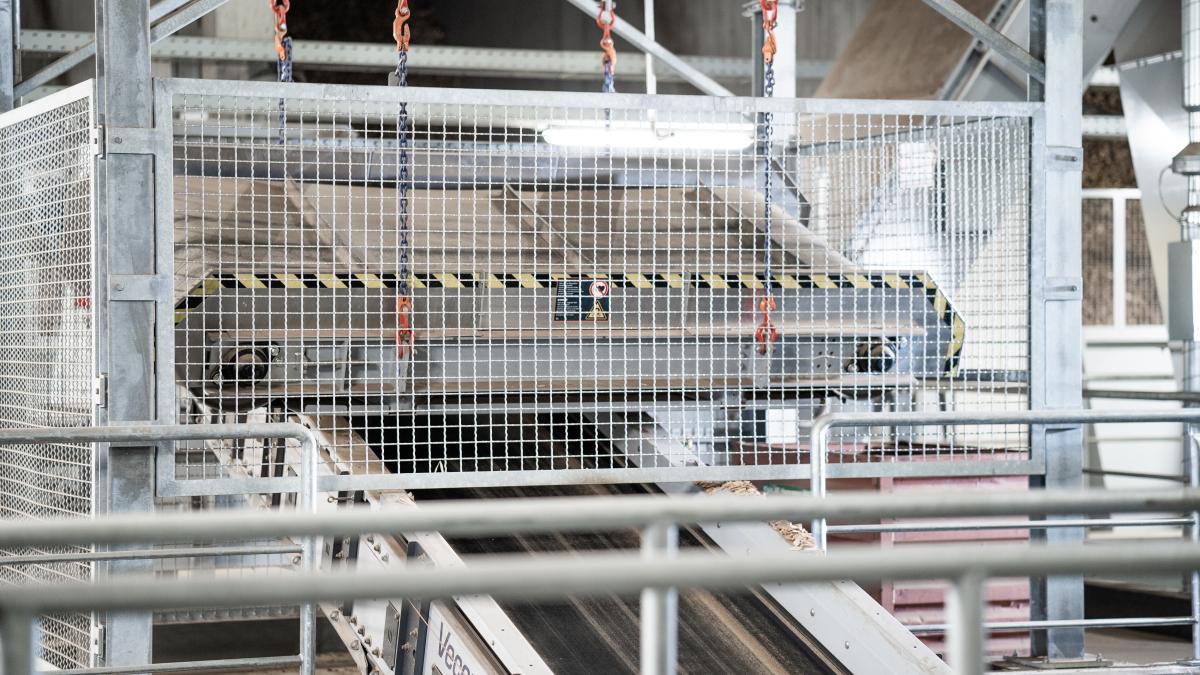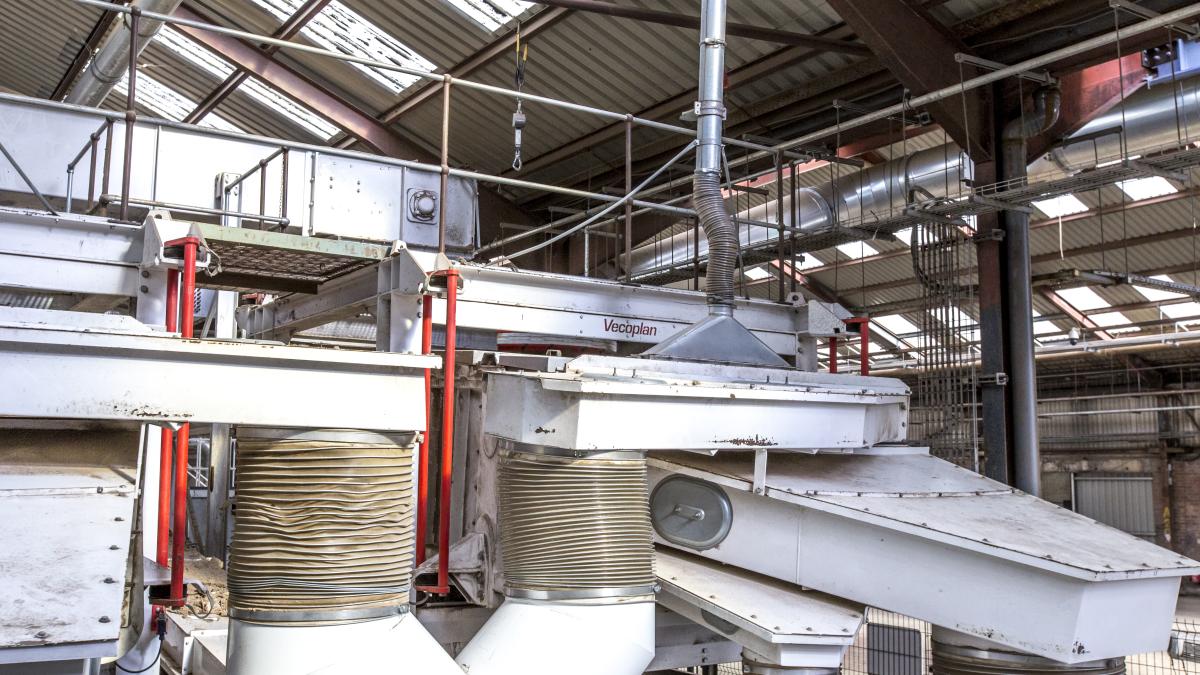 Various screening and separating techniques filter out impurities from the pre- and re-shredded material and guarantee high availability of your plants. On the one hand, parts with excess length must be filtered out, and on the other hand, light and heavy fractions must be reliably separated. This is the prerequisite for optimum output quality.
In focus: the shredding
The potential of shredding is often underestimated
Pre-shredding
Single and double shaft shredders for first step shredding
For the processing up to the substitute fuel in combined heat and power plants, the waste wood must first be pre-shredded. Machines with a high throughput are required for this demanding process.
Depending on the material, we offer you powerful single and double-shaft shredders for this purpose, which work extremely reliably even in tough continuous operation.
Re-shredding
Processing pre-shredded material into separable material with a powerful shredder
When waste wood or residual wood is processed for use as substitute fuel in combined heat and power plants, the material must meet certain requirements with regard to the degree of shredding. With our high-performance shredders for secondary shredding, you can process pre-crushed waste wood into material suitable for separation.
With the targeted slow-running shredding, we bring your material to the desired size through the appropriate combination of cutting tools, counter-knife variants and perforated screens.
Waste wood processing from a single source
Find the right products with our intelligent filter option!
Getting the best out of waste wood
Whether it's bulky waste, residual wood or scrap wood from commercial and industrial wood waste - we develop innovative concepts and convincing solutions to efficiently process the often very different materials. You always get the best possible solution, even for the most difficult tasks.
Get advice now without obligation
Fill out our contact form in just a few clicks and receive your personal consultation. Our promise: Your consultation is always honest, individual and above all free of charge. If you provide your phone number, we will be happy to contact you by phone.