VSS – Oscillation screen
High-performance vibrating separators ensure optimum particle size separation
With our vibrating separators, you can separate sawmill residues such as wood chips, sawdust, wood shavings, bark or even substitute fuel into different grain sizes very efficiently. Up to 6 fractions can be separated. In particular, fines and overlengths can be screened out of high-quality fractions, thus increasing the value of the middle fractions. Our vibrating sifters consist of inclined circular vibrating screen boxes, which are self-supporting and suspended in a steel frame. The large oscillation range creates an optimal separation effect.
Advantages at a glance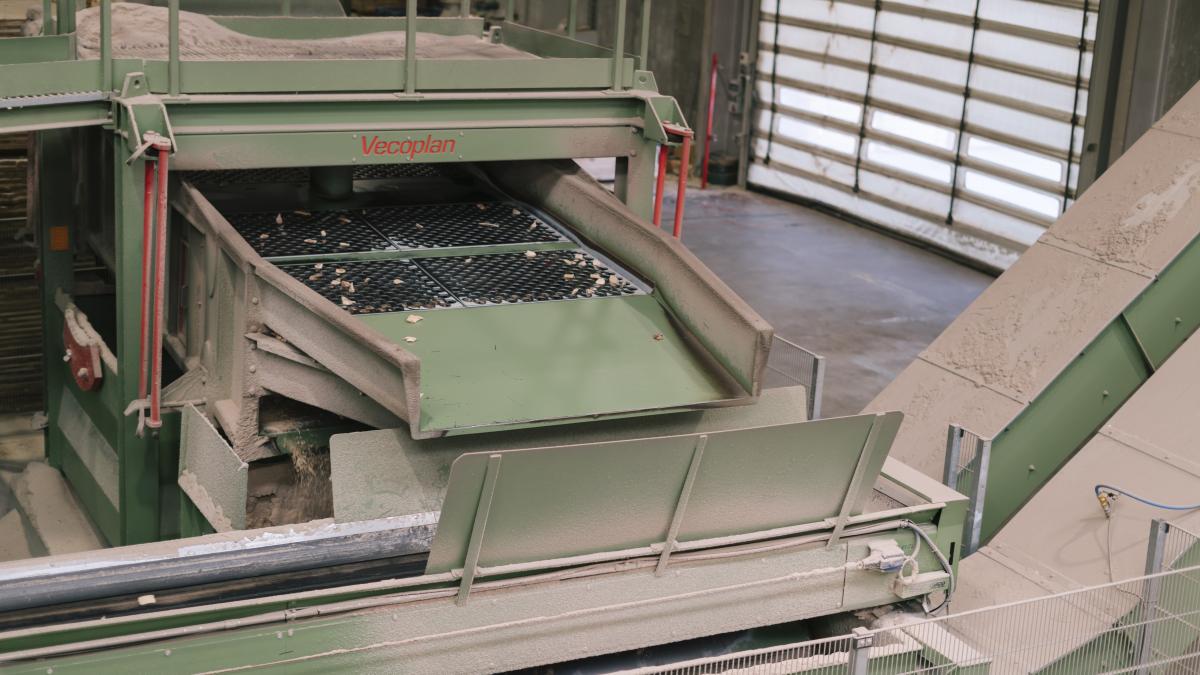 optimum cutting result due to acceleration and circulation of the material
robust industrial design and long service life of all parts 
no product destruction
subsequent change of fractions possible by changing the screen lining
simple and quick maintenance, central lubrication optionally possible 
quick screen change device for maximum time saving during screen changes (optional)
effective screen cleaning (optional) 
Convince yourself of our flexibility in the implementation of your requirements.
Professional waste wood disposal by Vecoplan in a sawmill
For Holzindustrie Torgau (HIT), Vecoplan® has developed and implemented the ideal solution for sawmill disposal and subsequent handling of the material.
Can be used for following material