VKB - Drag chain discharger
Drag chain dischargers are proven systems for the storage and metered discharge of bulk materials
For small storage units up to 100 cubic metres, we offer you efficient systems with our drag chain dischargers. These consist of a steel construction with two lateral conveyor chains. The transverse feed dogs screwed in between move the bulk material stored on an intermediate floor to the discharge side and transfer it perfectly dosed to the downstream conveyor. Low conveying speeds ensure long-lasting operation. You will benefit from our drag chain dischargers in furnace collection containers, for example, or as a discharge device in low-level bunkers. Scraper floors are also often used as truck reception.
Advantages at a glance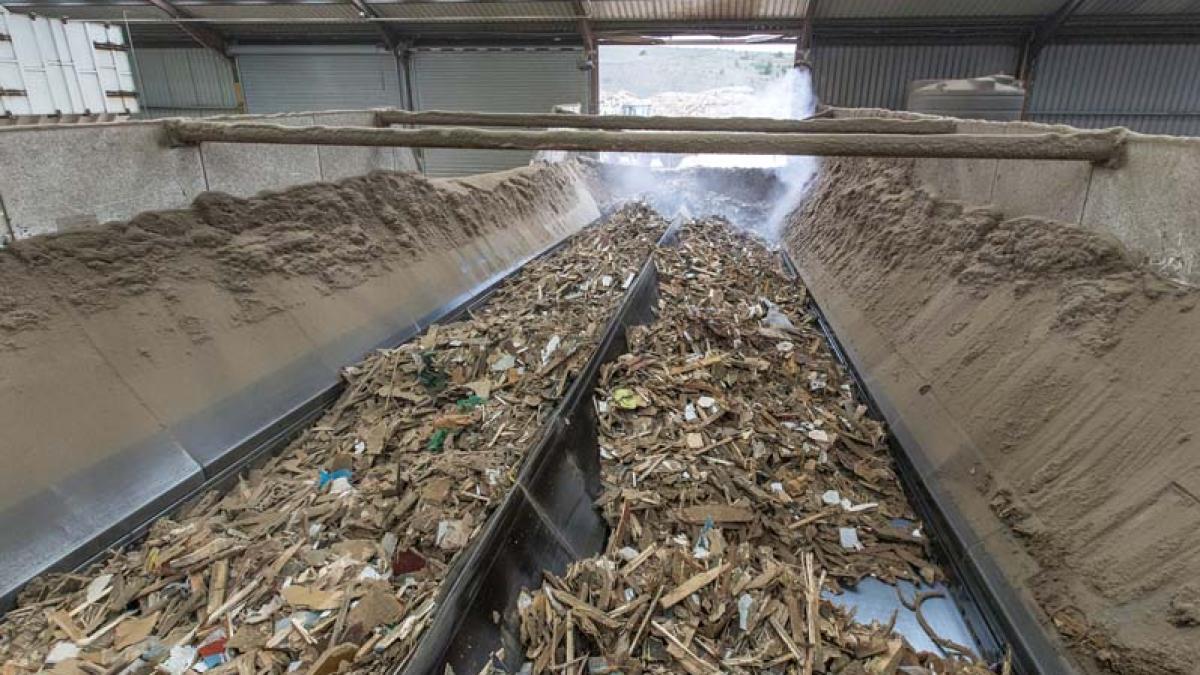 Feed tank for firing plants or material receiving station 

Low kinetic movement with high discharge capacity

Flexible use either above ground or in bunkers 
Convince yourself of our flexibility in the implementation of your requirements.
Individually designed conveying and processing system for biomass power plant
For Energiepark Sisslerfeld AG, Vecoplan planned and built the components for handling the material flows of the entire plant. Vecoplan designed specially adapted conveying, storage and dosing technology for the customer's task.
Success story-cogeneration plant-fuel handling-Energypark Sisslerfeld-EN
DOWNLOAD
Can be used for following material