VFB – Conveyor belt
The Vecoplan conveyor belt impresses with its versatility, which allows it to be used with a wide range of materials
With our flat and trough belt conveyors of the VFB series, you get continuous conveyors of modular design with which you can transport various bulk materials safely. With a particularly resistant oil- and grease-resistant rubber belt, designed for maximum conveying capacity in continuous operation and the option of installing various belt cleaning, safety and monitoring systems, the Vecoplan flat- / trough belt conveyor is ideally suited for transporting a wide range of materials such as wood, biomass, waste, metals, plastics, substitute fuels, etc.
Advantages at a glance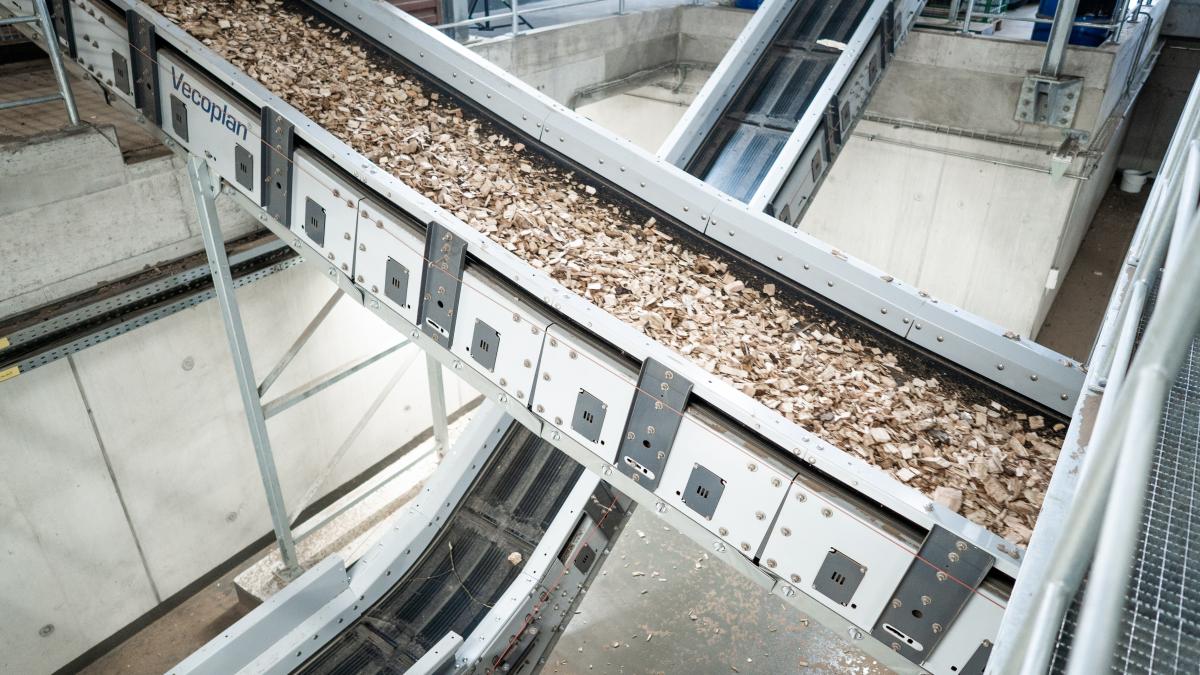 Robust and modular design with over 50 years of experience
Modern and efficient scraper technology
Banana design can be designed in rising or falling form 
Flat or moulded belt construction
Lower belt / upper belt covering available 
Anti-magnetic design possible 
Side sealing as standard 
Convince yourself of the unlimited flexibility for unlimited requirements.
Individually designed conveying and processing system for biomass power plant
For Energiepark Sisslerfeld AG, Vecoplan planned and built the components for handling the material flows of the entire plant. Vecoplan designed specially adapted conveying, storage and dosing technology for the customer's task.
Focus brochure-RDF-processing and materialhandling-EN
DOWNLOAD
Can be used for following material
Domestic and industrial waste
Plastic - post-industrial
Plastic - Inhouse Recycling