VTH - Drum chipper
The drum chipper for economical production of wood chips
Do you want to produce fuel chips for energy generation, or quality chips for the cellulose industry – extremely economically? Then look no further than our VTH drum chippers. You'll achieve enormous throughput rates with these drum chippers. These are stationary machines with a horizontal feeding unit. They are equipped with a rotor fitted with chipping knives for shredding round wood for the energy industry or residual wood in sawmills, for example.
VTH - Drum chipper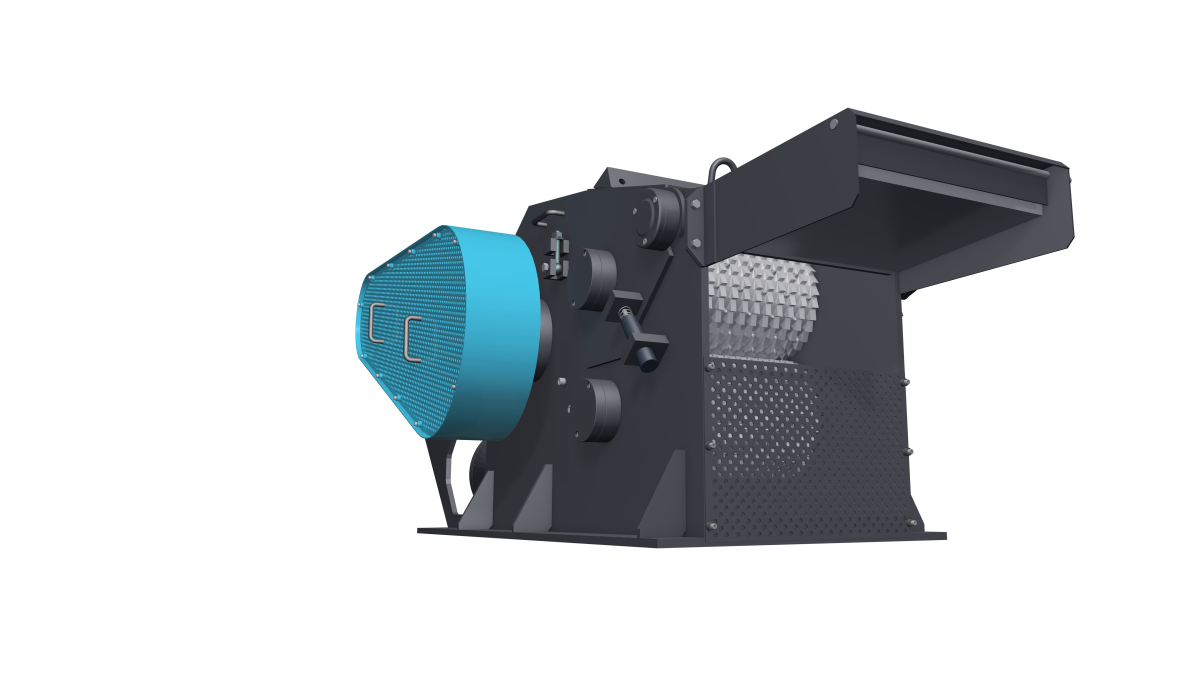 Powerful drum chippers for versatile use
The Vecoplan drum chipper VTH is known worldwide in the timber industry for its robustness and durability due to its enormous throughput and wide range of sizes and rotor systems. It is designed to perform a range of tasks, from the production of fuel chips for energy generation through to quality wood chips for the wood pulp industry. In a nutshell, it is used in industrial applications where wood chips are required as the starting material for a subsequent production process. The material is fed horizontally into the drum chippers. Feeding via vibratory conveyor or conveyor belt is possible. Our proven drum chippers are appreciated by our customers from the biomass recycling and the wood processing industry. The versatile Vecoplan drum chippers are exceptionally durable, reliable and powerful thanks to our many years of experience and top development expertise.
The highlights of the VTH - Drum chipper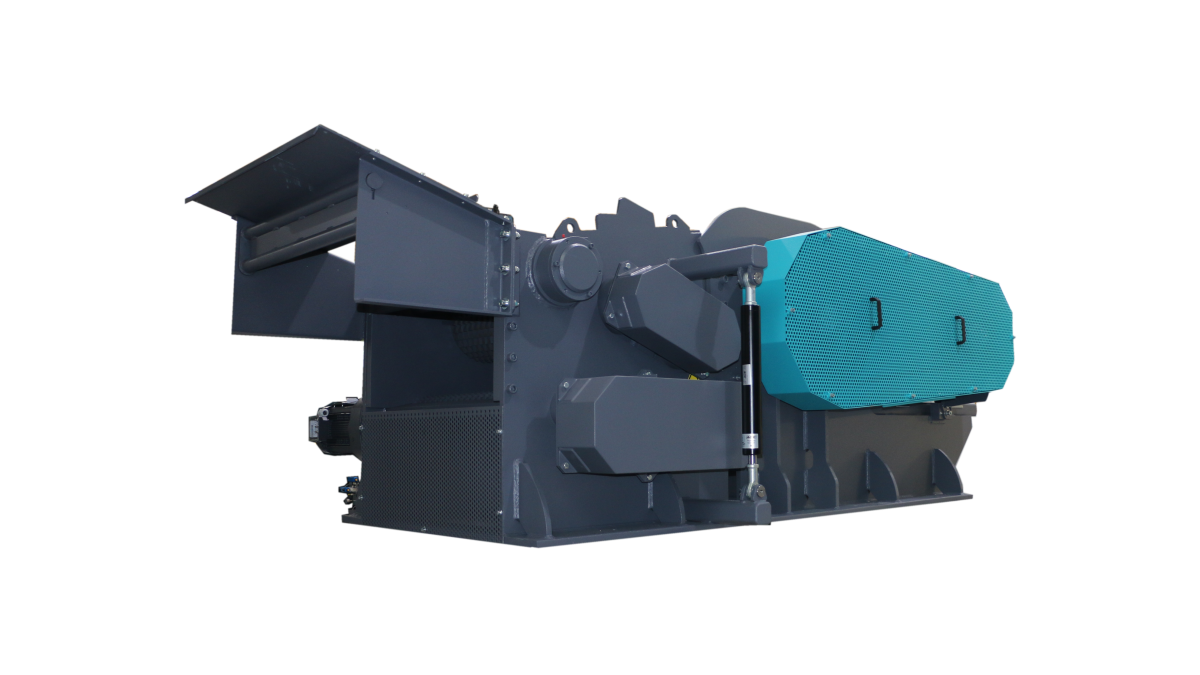 Optimally adapted to individual requirements
Our Vecoplan drum chippers are extremely compact. Depending on the application and model type, centrifugal wedge or clamping plate systems are used to clamp the chipper blades.
The material to be processed is fed horizontally into the machine and feeding is possible via vibratory conveyor as well as via a conveyor belt. To achieve a homogeneous result of high quality, we adapt our  drum chippers exactly to the specific customer requirements. Depending on the input material, chipper knives or U rotors with cutting crowns are used.Whether for small and medium-sized operations or larger throughput volumes: We offer you economical and efficient drum chipper solutions for the production of wood chips according to the respective application in the required quality and quantity.
Your advantages at a glance
Highest reliability and availability
Low operating costs
Maximum throughput
Consistent output quality
Low losses due to low fines content
Tschopp Holzindustrie relies on waste wood processing from Vecoplan in its new sawmill
Tschopp Holzindustrie AG manufactures quality shuttering panels. The company uses its wood residues for pellet production. The capacities of the plant have been at the limit for years. With a new plant, Tschopp will now triple wood processing in the medium term – and that necessitates high-performance chip disposal. Vecoplan supplied Tschopp with the perfect technology for this task.
Product brochure -drum chipper-VTH-EN
DOWNLOAD
Can be used for following material